T-Mobile 2011 Roadmap Revealed: HTC, LG and BlackBerry
For those that prefer the T-Mobile network as their preferred carrier, perhaps you'd like to know what smartphones T-Mobile has in store for you over the coming months? Good because the T-Mobile 2011 roadmap has now been revealed so you can find out.
According to guys over at This In My Next, T-Mobile has devices coming from HTC, LG, Samsung and BlackBerry in the next few months, so what are those devices? Let's take a look…
The month of June will see the HTC Sensation 4G make its debut on the 8th, along with apparently the Samsung Gravity Touch, and the Samsung Hawk, a device we previously reported would now be known as the Samsung Exhibit 4G, and apparently the Huawei E587 will also appear on the same date.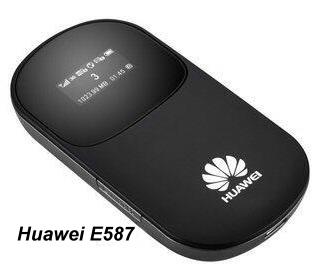 This will apparently be followed on the 15th of June by the Samsung t499 Tass, a device apparently will be an American version of the Samsung Galaxy Mini known as the Samsung Galaxy Suit as reported by Cellphone Signal. Then on the 29th of June T-Mobile will see the Samsung t379 Triumph, but could well launch as the Samsung Gravity 4.
Heading into July T-Mobile will see the HTC Doubleshot on the 6th, which will probably launch as the T-Mobile myTouch 4G Slide. Then on the 27th the carrier should gain the BlackBerry Monza that should go for under the 200-buck mark on contract.
Moving into August T-Mobile has the BlackBerry Bold Touch lined up for an August 17th and will be followed by the BlackBerry Apollo on the 31st.
September offers the LG Flip II as of the 14th while the Samsung Hercules is scheduled for the 26th and for Symbian fans, the Nokia Panda comes on the 21st, which will probably be known as the Nokia Nuron 4G.
In November there's a couple from LG, the LG Maxx and LG Maxx Q but nothing is known about those handsets. Other devices mentioned are the Huawie U2805, Samsung Jamong, Samsung Dumont, LG Gelato Optimus II, and the HTC Bresson and HTC G-Infinity, all of which have very little detail known
And there you have it, numerous smartphones destined to play nice on T-Mobile in the coming months, any take your fancy?