Mobile Speed Test Top 5 Infographics: Android Tops iPhone
Would you like to know what is the fastest phone, who is better out of Android, BlackBerry, iPhone etc, network speed test and what city is the best? Well look no further and read the rest below.
Geekaphone put together a speed test page, where thousands of people participated and this allowed users to challenge friends to see who has the fastest phone, we will let you know about that in a moment.
Below this news article we have some cool mobile speed test top 5 infographics, take a look, as they are very interesting to say the least.
Some of the results are amazing, Android went ahead of both the iPhone and Blackberry, the fastest texts on what network, the carrier spot at the top was Verizon, number 2 was AT&T then T-Mobile. You can even see reports covering the fastest phones and carriers by city; New York took the top slot here.
What To Do:
Please visit Geekaphone on your phone or scan the QR code above, once you have done click RUN and it will let you know how fast your phone is. Try the test out right now and see if your phone and network is better than your friends, once you have done the test you can submit it to Facebook and Twitter.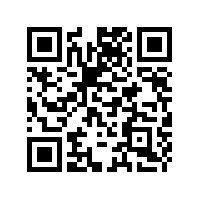 Please check out the top 5 infographics below of the tests: