Breastfeeding reduces SIDS, prompts iOS and Android apps
Many parents worry about two words when their baby is born, (Breastfeeding & SIDS). The latest news reports that breastfeeding is now linked to lower risk of SIDS (Sudden Infant Death Syndrome). This has prompted us to give you two apps (Android/iOS) to learn more about breastfeeding.
Reuters yesterday reports that if a baby is breastfed and not formula then there is less chance a baby will die of SIDS according to a new study.
To learn more about breastfeeding, please have a little read below. We have one app for Android users and one for iOS users. The apps are called 'Breastfeeding Info' for Android and 'Breastfeeding your Baby' for iOS devices.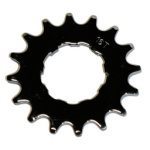 Breastfeeding info by BAWidgets.com can be installed via the Android Market and offers extensive information about breastfeeding. This app has a lot to offer in the way of information, explaining that breastfeeding promotes health, reduces health care, and helps to prevent disease and so much more.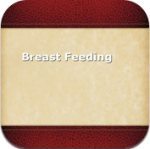 The next app is for iOS devices and is called 'Breastfeeding your Baby' by PTAJ Marketing Inc via iTunes. This app gives you information covering all about breastfeeding, such as beginning tips, pumping, weaning and much more. We all know that breastfeeding saves you money, as it is free, babies fed formula milk tend to get sicker more. This app contains a lot of information and is recommended if you own an iOS device.
Please let us know what you think about breastfeeding, do you know of any other apps that can help others about breastfeeding?