iOS App Tactical Nav Tracks Taliban Fighters
Is seems that the iOS platform is beginning to become an integral part of warfare, as there is now an app for the iPhone called Tactical Navan iOS app that can track down Taliban fighters and let the soldier know where the enemy is attacking from, furthermore said app was created by US army Captain Jonathan Springer.
According to an article over on the BBC, Captain Jonathan Springer, after seeing two of his comrades in arms killed during a rocket attack, decided that something needed to be done to prevent such things happening, and thus the captain created the Tactical Nav app for iOS devices that troops can download to their smartphones.
Springer, who has now returned to his Indiana home after a year in Afghanistan with the 101st Airborne, says that the app "combines three components, a compass, a map, and a camera. It's pretty simple — but obviously it does a little more than that." Springer added that the app is accurate as any tech currently in use for the same purpose and cheaper as well.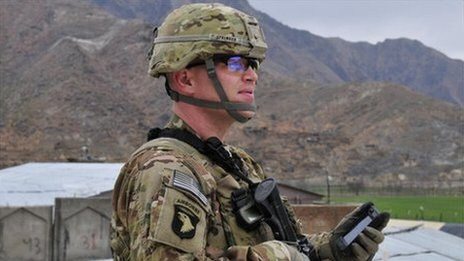 Apparently the captain has tested the Tactical Nav app against everything that is in use in Afghanistan, and has been designed to deliver exact coordinates to the solider as to where the enemy is firing from, and the soldier can then send the info back to command so they can decide whether to call up an air strike or even send in a helicopter to evacuate the wounded.
Captain Springer sunk roughly $30,000 of his own cash into getting the iPhone app off the ground, and approached the army to see if there was any kind of funding he could get, however the response from the army was…"sorry, we don't have the funds right now."
The captain was frustrated with the reply and says it was a "slap in the face," and said, "It really hurt because I was doing something for the troops. But it just motivates me to continue."
Captain Jonathan Springer has now made the Tactical Nav app available to download from iTunes at a cost of $5.99 for anyone who wishes to use the app, and says that he doesn't see dollar signs, he sees soldiers lives, and is only selling it to make his money back.
Personally I would say good on you captain, anything that can help save the lives of fighting troops is a good thing, and that the army should stand behind their troops and pay the captains out of pocket expenses, do you agree or disagree?