Point, Press, Post photography gallery via Camera Phones
We have decided to start our very own social networking photography gallery via camera phones, which we have named "Point, Press, Post photography gallery via Camera Phones ", I asked readers via Facebook and Google+ to send in their very own photos that they snapped via their mobile phones and the response has been very good.
We will continue to do this if all goes well; we obviously need people to send in photos on a daily basis. If all goes well we will categorize makes and models of phones, such as Social Networking Photography: HTC Photos, or Social Networking Photography: Motorola Photos etc. See how it goes after today, and if successful this will be the best place to visit, might even start a whole new section.
Below we will add a description of the photos and what make and model of phones were used to take the pics; we will also add the photographers name and social networking profile URL.
I will add each description with photo, then you can scroll to the bottom and look at the photo gallery has a whole. Click on each photo to enlarge.
First up is Ron Festejo; he mentions that the photo below was taken near Silicon Roundabout, where his company is located. The photo below was taken using his iPhone 3GS then cropped and treated using Instagram; find out more about Ron Festejo by visiting his Google+ profile.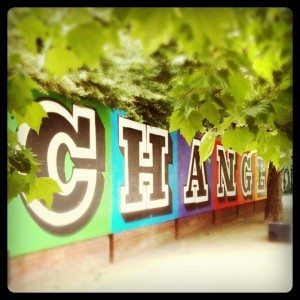 Next up is Tom Donner with his lovely photos taken via his HTC EVO; he has taken three stunning pictures. His pictures include: Tornado in New Jersey, Sunset in New Jersey, Spider web early morning. You can find out more about Tom D via Google+
Tim Morrison got out his Epic 4G Touch and snapped these two pictures; you can see the quality of this camera on his phone. Not sure if Tim is via Facebook or G+, will let you know as soon as I find out.
Tate McKellar took this photo using the Motorola Droid X while driving in the Detroit area. He said "I was able to catch up to him at the red light, and quickly lost him again when the light turned green". Please add Tate to your circles by visiting his Google+ profile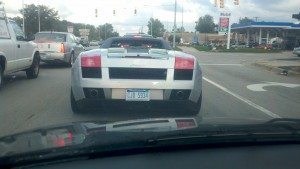 Say hello to David Wainwright (Google+ Profile), he used his Samsung Nexus S to snap a shot of St Peter's Church in St Albans.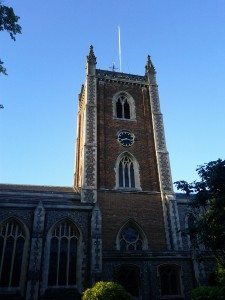 Holly Horseman sent me an email saying "Hi Mark, Attached are a is a photograph I have taken on my HTC Desire S. Besides the stock camera I also use apps like Vignette and Fxcamera. The photo is of St Pancras train station. Please add Holly Horseman to your circles by visiting her Google+ profile.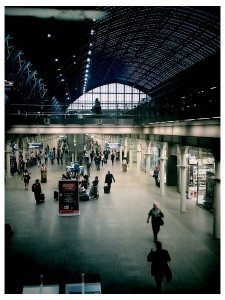 Kerol Marius via Google+ sent in seven amazing photos via his Nokia N97, here is his description of his photos:
The first is a picture it took of my buddies playing beach volleyball, Choc Bay, Castries, St Lucia. The second is my interview of Robbie Earl of ESPN. The third one is a sunset from where we play beach volleyball. The spit of land is called Rat Island. The fourth one is a friend in his daughter on the front lawn. The fifth one is my friends' daughter (Arielle) vs. the mango. The sixth and final one is the view from work. (Tried hard to avoid getting the station's sat. dishes. The comes the bonus photo of his cat Dexter claiming my N97
Chetan Deshmukh via Facebook sent in photos via the Nokia E71, here are the photo descriptions below.
Nokia e71a: glimpse of the view from Airplane (photo clicked on flight from London Heathrow to Manchester Airport)
Nokia e71b: view from Plane, but feels like heaven wont be more beautiful than this!
Nokia e71c: Autumn: before the bloom
Nokia e71d: Fountain's water's beautiful drainage system with some leaves (photo clicked @ Sheffield Hallam University, UK)
Next up is Jason Russell, he used the HTC HD2 smartphone and took a picture of Goodyear blimp he saw near where he lives some months ago. Seeing as Jason did not add his social network URL I do not know if he is via Facebook or Google+, sorry. Check out his photo below —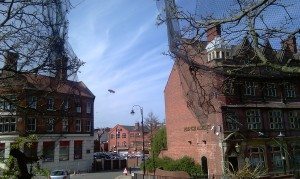 John Lovell via Facebook took his photo this morning; it is a view via his work place. It shows a nice sunrise over the province of Zeeland in the Netherlands.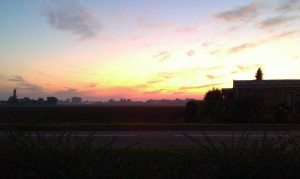 Now we have Annie Cannistra (Google+ Profile) with her Motorola Droid (The original one), she sent in two photos. One is the Hawaii Sunset and the second is of a little cute cat.
Dee Orellana (Google+ Profile) used her Apple iPhone 4 to snap two intriguing photos.
Using the Motorola Droid (Original)
 Robert Thompson, the photo shot was taken while geo-caching with his girlfriend in Portage, MI USA. Link to the cache –> http://goo.gl/9n0Sr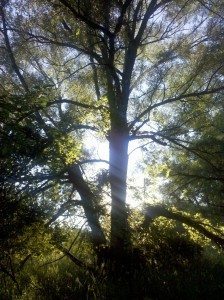 James Mostyn sent this message and photo "Hi Mark, The picture of the theatre/cinema was taken at Abbey Pumping Station museum in Leicester.
The second image was taken in Falmouth, Cornwall; using two phones (HTC Wildfire in shot) both with the negative effect setting on. Both photos were taken on my HTC Desire – the theatre on CM7 stock camera, the other on Froyo with stock Sense camera. No post-production. I'm +James Mostyn on G+.
Now that you have seen the photos above, please do check out the full "Point, Press, Post photography gallery via Camera Phones" below. Thanks and enjoy