iPhone 4S Already Delivered In Germany
Well now even though the new iPhone 4S isn't quite yet available it appears that if you are in Germany you might stand a chance of actually receiving your precious iPhone 4S early as word has it one such customer of German Telekom has already received their iPhone 4S.
According to an article over on Apple Insider, the lucky German customer has even shared pictures of the iOS smartphone along with packaging over on Macerkopf.de, which apparently seems to be down at the time of writing this article.
The guys say that although a number of iPhone 4S units have been obtained early up until now none showed a first look at the packaging, packaging that really doesn't differ a great deal of that of the iPhone 4.
However amongst the shots is a picture of the iPhone 4S Siri voice recognition functionality whilst an image of the rear of the iOS smartphone reveals the model number to be A1387, the model number for the iPhone 4 was of course A1332.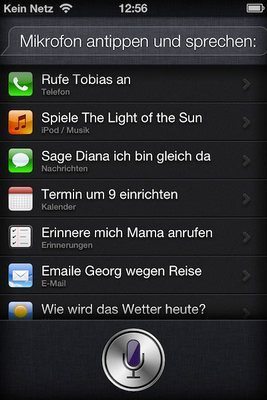 No word on as to why the customer in Germany was lucky enough to get their hands on the iPhone 4S earlier than expected but for most the Apple handset will be available in stores as of the 14th of this month, which is of course this Friday.
So even though someone could kind of lay claim to being the first member of the public in Germany at least, to own the iPhone 4S a matter of a few days isn't really that long to wait for the rest of humanity to get to play with the smartphone.
We know there is a minimum of one million iPhone 4S units on pre-order and analysts have predicted the iPhone 4S to be the best selling iPhone ever expecting sales of roughly 3 million within the first 3 days.
If you have enjoyed this Phones Review article feel free to add me your circles on Google+ and I will of course add you back.