Best iPhone Camera Accessories Belkin LiveAction
Are you an iPhone owner that loves to snap pictures but sometimes find you could do with an accessory to help hold your iOS smartphone steady or perhaps you'd love to snap a group picture with you in the frame for once? Well Belkin has come up with a couple of solutions for your iPhone camera fun with two accessories for your iDevice.
According to Business Wire, the guys over at Belkin now offer the Belkin LiveAction Carea Grip for the iPhone along with the Belkin LiveAction Remote and both work with the LiveAction iOS app that is available from the App Store as a free download.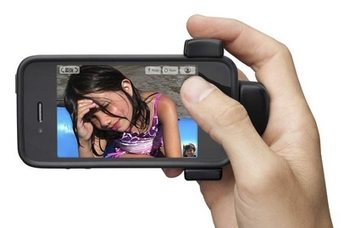 The LiveAction Camera Grip for the iPhone and iPod Touch features a contoured soft-touch design with an external shutter button that transforms the iPhone into a traditional digital camera, and attaches to the charge connector and fits over most iPhone cases.
The LiveAction Camera Grip also features an integrated tripod mount for attaching to any standard tripod, and has separate photo and video buttons and is also compatible with the new iPhone 4S and commands a price tag of $49.99 from Belkin.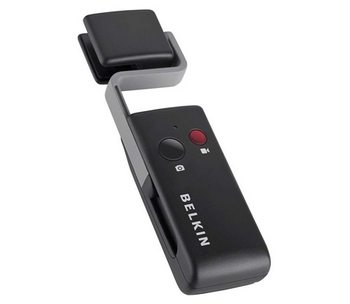 The LiveAction Remote for iOS enables the user to take group photos with the user in the frame rather than being left out of the picture, and activates the camera shutter on your iDevice via Bluetooth from up to 30-feet away.
The LiveAction Remote also has separate buttons for photo and video, and has a detachable camera stand that props up the handset and then slides back onto the remote to deliver the ultimate pocket sized camera solution. The LiveAction Remote is compatible with the iPhone 4 and iPod Touch and is available from Belkin at a cost of $49.99.
If you have enjoyed this Phones Review article feel free to add me to your circles on Google+ and I will of course add you back.