Nokia Christmas Accessories, what your mobile needs
Only a couple of more days to go and Christmas Day will be upon us all and if you are in the market for a few extra mobile accessories for your Nokia toting friends or family we have a couple of accessories that you'd might like to consider as that special gift for the Nokia fan this festive season.
So for all you Nokia mobile phone fans out there the guys over at Nokia Conversations have come up with a few must have Nokia accessories this Christmas and we thought we'd pass their choices along to our readership.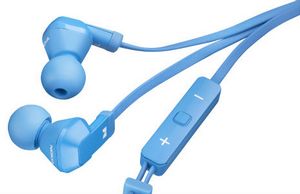 So we'll kick off with an accessory for Nokia's first Windows Phone, the Nokia Lumia 800, with the Nokia Purity HD Stereo Headset by Monster, which is available in Nokia Lumia 800 colours, black, cyan and magenta to match the device.
Constructed of premium durable and scratch resistant materials, the Nokia Purity HD Stereo Headset by Monster weighs in at just 18 grams and are of course also compatible with the Nokia Lumia 710 along with other smartphones with a 3.5mm jack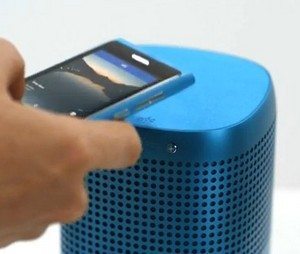 Then there's the Nokia N9 Nokia Play 360, a portable omnidirectional speaker for blasting out the music from your Nokia N9 handset to cover the whole area and even comes with Near Field Communication tech inside.
The Nokia Play 360 with NFC means all you need to do to connect your Nokia N9 to the Nokia Play 360 I touch the handset to the top of the accessory and you're good to go. So if you are in need of some surround sound action for that Christmas party then the Nokia Play 360 could suit the bill (video below).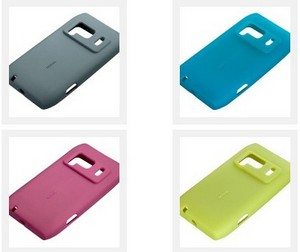 Or how about a case for your Nokia N8? Here we have the Nokia Silicone Cover CC-1005, a flexible and durable silicone case offering protection from normal everyday hazards and as the Nokia N8 sports a nice 12 megapixel camera you don't want to risk getting the lens scratched do you.
The Nokia Silicone Cover CC-1005 for the Nokia N8 comes in an array of colours that match your Nokia N8 including pink, lime, grey and blue.
There's just a few Nokia accessories for this festive season, and the guys have posted a couple of other on their website if you wish to check those out as well, or you can view all Nokia accessories by hitting up Here.
If you have enjoyed this Phones Review article feel free to add me to your circles on Google+ and I will of course add you back.