Comparison of the Sony Xperia Range
Jam-Packed with a wide range of exciting features, the Sony Xperia range of mobile phones has managed to create quite a buzz in the smartphone market. Although the company has launched a series of smart phones in recent years, the Xperia series certainly stands out from the rest. Here's a look at some of the newest additions to the Xperia range of phones.
Sony Xperia Play: For those of you who just can't get enough of your Sony PlayStation, the Sony Xperia Play will prove to be your best friend. Equipped with an impressive gaming pad, the phone allows you to expand its memory to a massive 32GB in order to store all the games you want right on your phone. A 4-inch touch display ensures that you enjoy playing games, watching videos, and surfing the Internet without having to strain your eyes even a little bit. The Play also features a 5-megapixel camera with auto focus and LED flash to help you capture remarkable pictures and HD videos during the day and night.
Sony Xperia Pro: The Sony Xperia Pro is fashioned for extreme pleasure and modern convenience. Featuring a 3.7-inch capacitive touch screen, the Pro lets you enjoy HD videos and beautiful pictures captured through its powerful 8-megapixel camera. A 1GHz processor powers the Pro, giving you the flexibility to use robust applications at rapid speed. You can download all the applications, games, and other utilities from the Android marketplace and sit back and enjoy the show. One outstanding thing about the Pro is its full QWERTY keypad that is spread out beautifully to help you type long emails and messages with complete ease.
Sony Xperia Neo: How about an astonishing 3.7-inch LED-backlit LCD touch screen that display vivid colors to offer you an extraordinary viewing experience. The Sony Xperia Neo is a one of a kind mobile phone that is designed to elevate your excitement. It features an 8-megapixel camera that can be used for clicking pictures and also for recording 720P HD videos. If you enjoy making videos calls to your family and friends, a secondary camera will help you get started right away. Its scratch resistant surface ensures that scratches and minor damages are avoided at all times. Since the phone runs on the Android operating system, you can make full use of the Android marketplace as and when needed. A strong 1GHz processor to make all your applications, games, and media files run smoothly powers the Neo.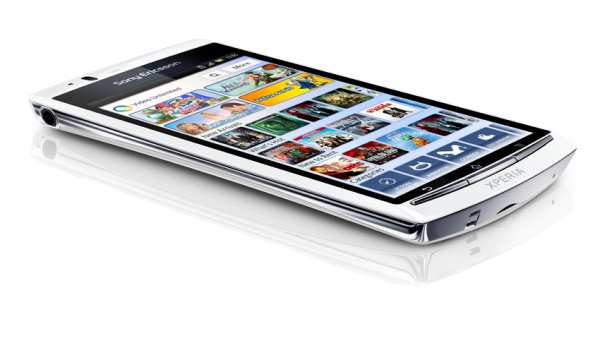 Sony Xperia Arc S: The Sony Xperia Arc S is one of the largest selling mobile phones from the Xperia range of phones. The Arc is geared with a massive 4.2-inch touch display with a scratch resistant surface, allowing you to enjoy pictures, movies, games, browsing, and virtually everything else in king size. The phone is equipped with the Sony Mobile Bravia Technology and is powered by a 1.4GHz Scorpion processor, offering smart phone enthusiasts an unmatched user experience. The Arc S also comes with an 8-megapixel camera with auto focus and LED flash for you to click exceptional clicks during your vacation, at a party, or even when you're simply bored. Record 720P high definition videos and show it off to everyone around you, and with memory that can be expanded up to 32 GB using an SD card, the Sony Xperia Arc is guaranteed to make other smart phones sweat while giving you a truly remarkable phone to carry around at all times.