Sun brings best Cycle apps via runtastic
Well the coldness of winter has finally past and spring has now sprung, and with the arrival of springtime comes spring fever when most grab their bicycle to get out in the sunshine, and no doubt many of those taking to their cycle would like to record their rides so they can evaluate them and if you are one of the iOS faithful out there runtastic have a couple of iOS apps available for doing so.
The four iOS apps from runtastic are the Mountain Bike app free version, Mountain Bike Pro, the paid version, the Road Bike app free version and Road Bike Pro, the paid version, and with said applications every mountain or road biker can have a convenient, simple to use tool for monitoring their rides.
Apparently using the runtastic iOS apps are a great way for training for cycling competitions as well, and all apps offer customised offline maps including Google Maps and Open Cycle Maps, weather and wind data, voice coach, live tracking and cheering, geo-tagging, iPod integration, an altitude profile of the route, pie charts about cadence and heart rate zones, and split table.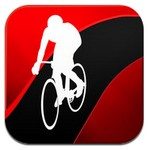 The Mountain Bike and Road Bike apps for the iPhone also offers the tracking of important activity stats like speed, time, distance, calories, pace, and sensor values, along with a configurable dashboard to display preferred parameters, a detailed analysis of your trip including duration, average speed, map and total distance, graphs and stats on altitude, speed an distance, and automatic pause recognition in combination with ANT+ sensors, and the ability to upload to the runtastic fitness site as well as share via email and to Facebook and Twitter.
Thus for those iOS faithful that want to get out and about on the cycle and keep track of their rides, you can download the Mountain Bike Lite app for free from iTunes, or the Mountain Bike Pro for £3.99, approx $5.99, or if you prefer, the Road Bike Lite for free from iTunes or the Road Bike Pro app at a cost of £3.99 again roughly $5.99.