Best quirky & nostalgic Star Wars Day tech accessories
Today is May 4 and that can only mean one thing for Star Wars enthusiasts across the globe, Star Wars Day. The special day is celebrated by people who all share a love of all-things Star Wars and with that in mind we thought we'd bring you some details of some great quirky and nostalgic tech accessories and gadgets for Star Wars Day.
Earlier today we brought you news of Star Wars apps so you may want to check that article out too but on to gadgets and accessories so that you can fuel your Star Wars love even further. We've taken a look at a roundup of accessories on Mashable and have chosen some of the best. If you want more details on any of them or to purchase the items simply click on the links.
For those of you attracted to the darkside we'll start with the Darth Vader DJ Stereo Headphones with the Sith featured on each side and the pliable headband showing the Empire insignia. These are compatible with smartphones and MP3s and have impedance of 32 ohms, sensitivity of 105 dB and a frequency range of 20-18,000 Hz. They're priced at $49.99.
For another Darth Vader accessory try out the Darth Vader USB Hub also priced at $49.99. This is a four-port USB 2.0 hub for plugging in your flash drives, scanners and other devices and features 480 MBps of digital connectivity all wrapped up as Darth Vader.
Another idea that we think will appeal to many are designer Mimobot USB Drives with a range of Star Wars characters available. These are at various prices starting from $17.95 and characters include C-3PO, Boba Fett, Darth Maul, Darth Vader Unmasked, Han Solo, Obi-Wan Kenobi, R2-D2, Yoda and more. Specs include pre-loaded digital Mimory of 2, 4, 8, 16, 32 and 64GB and Hi-speed USB 2.0.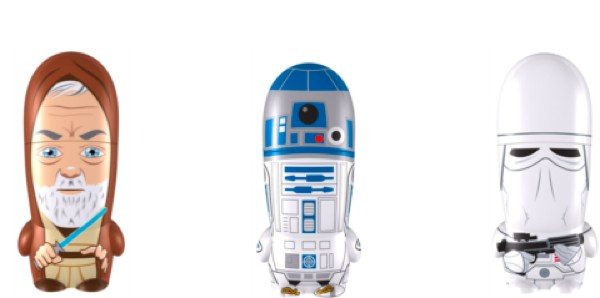 There's also a great selection of LEGO Minifig Alarm Clocks with digital clocks set into the minifig's stomach, posable arms and legs so you can sit them down or stand them up and a choice of Stormtrooper, Darth Vader or Boba Fett. These are very appealing and would be great for younger Star Wars fans and they're priced at $29.99.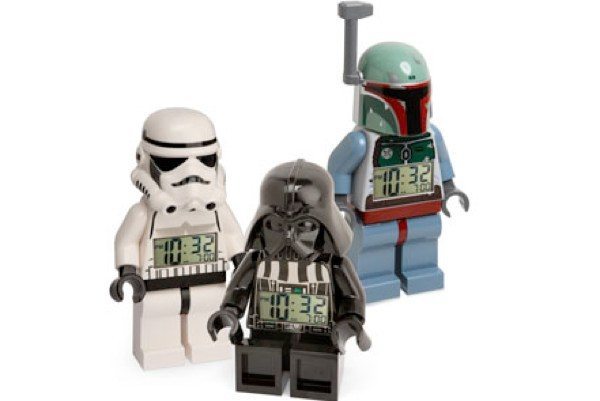 We also like the R2D2 Apple iPhone case, compatible with iPhone 4 or 4S. Available in black or white, it weighs only 18g, is durable and also image printed using a crystal clear enamel coating.
Alternatively how about the Star Wars Death Star Planetarium? View planets such as Dagobah and Naboo as the Star Wars galaxy is projected onto your ceiling. This is a tabletop planetarium in the style of the Death Star and as well as projecting the Star Wars galaxy and planet names it can also project the Earth's night sky and comes with a learning guide. For ages 8 and over, this one is priced at $29.99.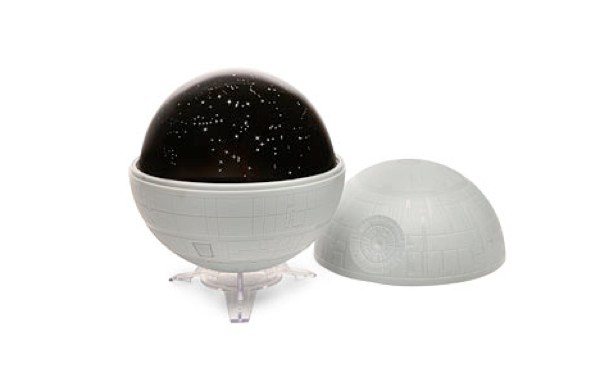 Hopefully you'll find just the right gadget or accessory from this treasure trove of Star Wars delights. Have you got any other great Star Wars accessories or gadgets to recommend to our readers? If so, then please let us know by sending us your comments.