Mighty HTC EVO 4G LTE on Sprint review roundup
We've written several articles now about the HTC EVO 4G LTE smartphone on Sprint and this phone looks set to impress many consumers and experts alike. We've been taking a look at some of the initial impressions of Sprint's HTC EVO 4G LTE and come up with a review roundup to give you an idea of what those in the know think about this handset.
First we'll give you a brief reminder of the main specs and features of the HTC EVO 4G LTE. It has a 1.5GHz Snapdragon S4 dual-core processor, 4.7-inch Super LCD HD display with resolution of 720 x 1080, 1GB of RAM and 16GB of internal memory expandable to 32GB with micro SD. There's also an 8-megapixel rear camera with 1080p HD video capture and HTC ImageSense and a 1.3-megapixel front-facing shooter, HTC Beats Audio, 4G LTE connectivity and a 2000mAh battery and it all runs on Android 4.0 Ice Cream Sandwich overlaid with HTC Sense 4.0. Dimensions are 134.8mm x 68.9mm x 8.99mm and it weighs 134 grams. The price is $199.99 on the usual two-year contract. As you can see then many of the specs are impressive so let's take a look at what some of the experts say.
The first review in our roundup comes from PC Mag and gives this phone a 4/5 rating, so a pretty good start. Positive points are seen as it's slim design with integrated kickstand, the camera and the fact that it ships with Android 4.0 ICS. Negative points are that although it is a 4G LTE-equipped phone, Sprint has still to launch its LTE network although it will start rolling out in the next few months. Described as "both fabulous and frustrating" it receives the PC Mag's Editor's Choice for a Sprint smartphone. Sprint's unlimited data plans is another plus point but it has to be said the main drawback is simply that its LTE use cannot come out to play just yet.
The next review comes from Mobile Burn and this one gives ratings for each category for the HTC EVO 4G LTE on Sprint. This is a hugely comprehensive review and the ultimate rating is 4.2/5, so yet another very favorable review. For individual category ratings the hardware receives 5/5, usability 4/5, calling/data 2/5, messaging 5/5, Apps/App Store 5/5, browser 4/5, camera 4/5, music 4/5, battery 4/5 and reviewer spin 3/5. The thumbs up is given for the screen, speed and solid build of the phone. The thumbs down for the slow data until LTE arrives which accounted for the low calling/data score (seeing a theme here), indoor camera performance and the fact that some users may find it a little too big to hold comfortably. In conclusion the HTC EVO 4G LTE is found to be the best Sprint Android smartphone at present though the reviewer feels that those who can use a different carrier might be better off with a phone they can use on an LTE network. However, of course with the reviews so far the phone itself has little to let it down and so it can only get even better once Sprint's LTE network arrives.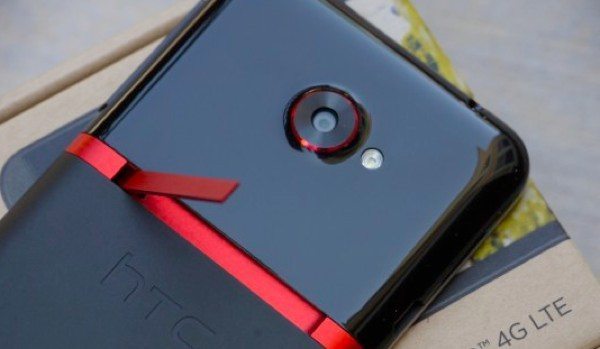 On to a review from Android Community. This one doesn't give an overall rating score but the reviewer does seem pretty bowled over. The reviewer says, "everything about it screams of excellence" except of course, you guessed it, the omission of LTE use at present. For all other aspects though this phone is said to be "basically as good as it gets." The conclusion is that this phone would be perfect if it was on Verizon with Sprint being the weakest link. Nevertheless this is another hugely positive review.
The final review of our roundup comes from Laptop, which rates the HTC EVO 4G LTE as 4/5, high yet again. Pros are said to be the design and kickstand, screen, camera, unlimited data option and Google Wallet support. Cons are the large size of the phone and 'all together now' the 4G LTE network not being available yet. The phone is described as a "compelling choice" but not yet living up to its name. It didn't quite gain Editor's Choice status simply because the LTE service isn't in place yet but it seems as though it would have done otherwise.
All in all then we all know the biggest drawback to the HTC EVO 4G LTE right now and I feel no need to repeat it. Apart from that though and after a really good scrutiny of these in-depth reviews it seems there's very little else to complain about and an awful lot of things to praise. Are you thinking of purchasing the HTC EVO 4G LTE on Sprint? Has our review roundup helped you to decide that this is the right choice for you or is your head being turned by another new smartphone? Let us know with your comments.