Watch Disney app choice: Channel, XD & Junior
If you love to watch Disney shows on your iPhone, iPod Touch, and Apple iPad there are a few mobile applications available whether you like to watch live shows or on demand shows, iOS apps makes it easier on your iOS device, and so we thought we'd list a few Watch Disney apps for your consideration below.
We start off with the Watch Disney Channel app for the iPhone, iPod Touch and Apple iPad, an app that lets the user experience the Disney Channel via their iOS device giving access to such TV shows as Shake it Up, Jessie, and Phineas and Ferb.
The Watch Disney Channel app for iOS devices enables the user to pick up on a show where they left off, live and On demand shows, with closed captioning available on select episodes and shows, and you will require a US based internet connection. The Watch Disney Channel app can be downloaded to your chosen iOS device for free from iTunes.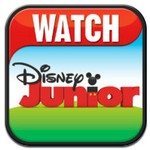 Next up is for the kids with the Watch Disney Junior app for iOS devices, allowing your child to view their favourite Disney Junior TV shows when at home or out on the go, delivering live and on demand shows anytime and anywhere.
The Watch Disney Junior app again offers the same as the Watch Disney Channel app but shows for juniors such as Mickey mouse Club House, Doc McSruffins, and Jake and the Never Land Pirates. The Watch Disney Junior app can be downloaded for free by hitting up iTunes.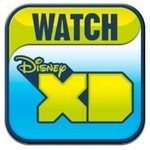 Lastly we have the Watch Disney XD app for the iPhone, iPod Touch and Apple iPad, again offering much the same as both the Watch Disney Channel and watch Disney Junior iOS apps, but allowing the viewer to watch Disney full episodes such as TRON Uprising, Kickin' It, Motorcity, Lab Rats, and more. The Watch Disney XD app is again a free download via iTunes.
So there you have three Watch Disney apps for the iOS platform, are any of our US readers using any of these Watch Disney apps on their iPhone, iPod Touch or iPad?