Facebook iPhone app update betters Android
For the Android social network users out there the Facebook Android app has been updated, and now has a few improvements such as improved photo uploading user interface, with users now being able to embed emoji emoticon and photos in messages, along with the ability to add events right from the smartphone interface, but the Android Facebook update isn't as good as the Facebook update for the iOS version.
According to a report over on Android Authority, by way of Business Insider, the iOS Facebook app gets the better of the deal and outshines the Android version via delivering drastic improvements like getting rid of the HTML5 interface and opting for a native approach.
Apparently Mark Zuckerberg, Facebook CEO has said he is disappointed in how the development of the Android Facebook application is going, and word has it Zuckerberg is forcing developers to use the Android version so they realise just how 'subpar' the app is when compared to the iPhone and Apple iPad version of the app.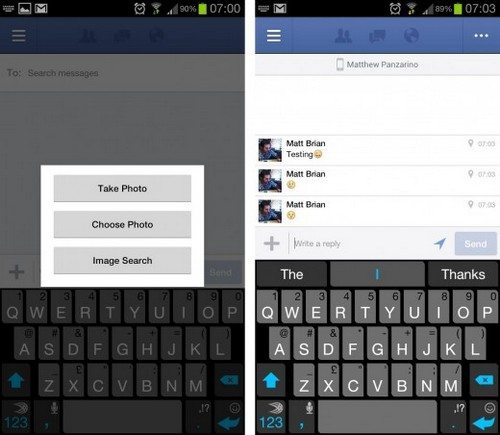 The above is what's known as 'dogfooding' basically 'eating your own dog food' which apparently is fairly common at tech companies. However, as Facebook has managed to build a pretty decent version of the app for iOS there's no real reason why Facebook can't release a similar update for Android in future. Until then there are always 3rd-party apps end users can opt to use to access their Facebook accounts.
So we'd like to ask our Android readers out there what their opinions are of the Facebook app for Android, do you use the app, or are you using a 3rd-party app to get your Facebook fix? Feel free to voice your thoughts about the Facebook app for Android to our comments area below.