New Samsung Galaxy S3 Battery Case & AllShare Cast Dongle
If you own the Samsung Galaxy S3 then you might be interested in two new accessories for your beloved smartphone, we would like to bring your attention to the new 'Power Pack battery case' and the 'Samsung AllShare Cast Dongle (Model EAD-T10UDEGXEU)', please read the following and let us know what accessory best suits your requirements.
First up is the 'Samsung AllShare Cast Dongle' that allows Samsung Galaxy S3 users to stream content onto their HDTV, it is as simple as plugging in the dongle into an HDMI post on your television, once this has been done you can easily stream photos and videos via Wi-Fi.
This is a great wireless solution via Clove and is a perfect buddy to the official SGS3 wireless charger, main features include 3 Pin UK microUSB mains adapter, HDMI Cable and the ability to Wirelessly stream content to your compatible HDTV, it comes with all the documentation to get you started.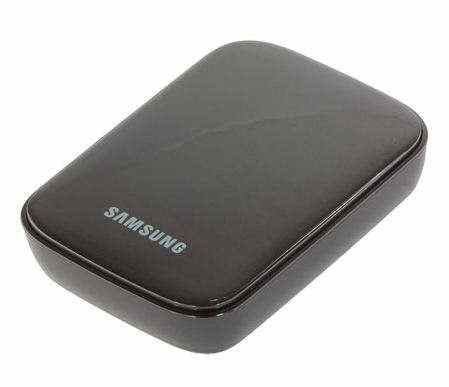 Next up is the accessory via Droidax, this is the new 'Samsung Galaxy S3 Power Pack Battery Case', and if anyone has experienced problems with the battery life you will love this product as it provides more power. This is a superb two-in-one case that not only offers protection for your smartphone, but also provides more battery life whilst on the go.
This case has been designed to fit perfectly and includes a very powerful built-in 2300mAh capa Li-ion rechargeable battery, even better news is that it provides a massive 75 percent extra battery time. This case also comes with a micro-USB cable that allows users to charge the power pack case and the mobile phone at the same time, it also features LED indicators to see how much battery life left, this is a slim line lightweight case with an overcharge protection.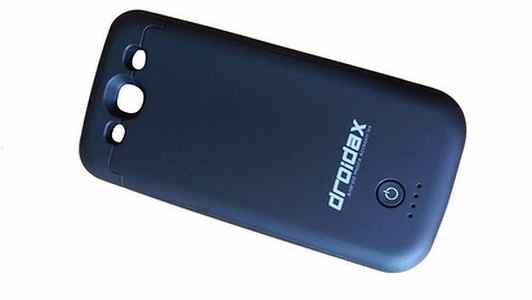 Prices
The Power Pack Battery Case is $49.95 and comes in either white or blue to match your SGS3, and the Samsung AllShare Cast Dongle is priced at £79.99.
Please let us know if you prefer the Power Pack battery case or the, comments are most welcome below.