Halloween Ringtones pro app, time to be terrified
Well the spookiest time of the year is fast approaching, and no doubt there are many that will be using a mobile app to get their Halloween kicks come the 31st of this month, and if you happen to be on the iOS platform there is a new app available that lets you make use of some spooky Halloween ringtones on your device, and that app is called Halloween Ringtones Pro.
The Halloween Ringtones Pro app for the iPhone, iPod Touch and Apple iPad offers a built in collection of Halloween tunes along with a music editor, and enables the user to create spooky ringtones along with sounds for Twitter, texts, reminders and alarms.
The Halloween Ringtones Pro app for iOS devices enables the user to get into the Halloween spirit with such spooky sounds as a creaking door opening, bats, a bad clown, Jack-o-lantern, scull breath and more, and create an unlimited number of ringtones to do with spookiness.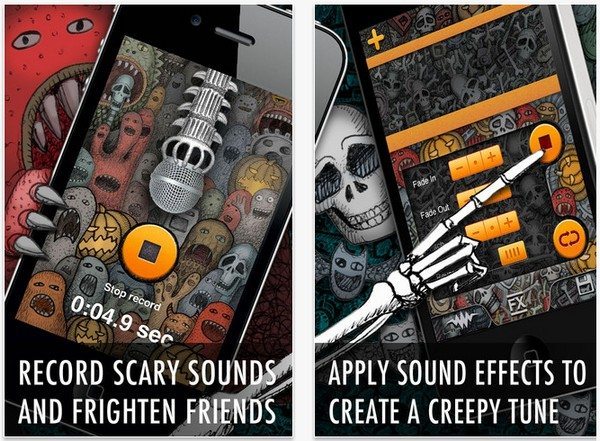 The Halloween Ringtones Pro app is compatible with iOS 6 and the iPhone 5 whilst featuring a library of dreadful sounds, six horrific sound effects, a Halloween themed hand drawn design, built in microphone so you can create your own spooky sounds, Dropbox integration, one click syncing via Dropbox, in app ringtone storage and playback, and video tutorials.
For those that would like to take advantage of what the Halloween Ringtones Pro app offers you can download the application to your chosen iDevice at a cost of $0.99 for a limited time by hitting up iTunes, or if you prefer, there is a free version of the Halloween Ringtones app that can also be downloaded from iTunes.
So there you have it, will any of our iOS packing readers be grabbing the pro or free version of the Halloween Ringtones app in time for the most spookiest night of the year?