iPhone 5 Mophie Juice Pack newsletter, pondering Powerstation PRO
There are many iPhone 5 users out there searching for Mophie portable extended batteries, but at the moment these do not exist. However, if you visit Mophie you can be added in for their newsletter update. Mophie says that they are just as excited about the iPhone 5 as you are. Sign up to our email newsletter to be the first to know when our new juice pack cases are ready.
Even though unfortunately there are no Mophie portable batteries for the iPhone 5 currently available, the Mophie Juice Pack Powerstation PRO has grabbed our attention.
The extended battery pack has been IP65 rated, meaning the battery pack has been tested to international standards for both water and dust resistance, so getting it wet shouldn't be an issue just as long as you don't take it into the bath, and features an impact and splash resistant design along with a large 6000mAh capacity battery to keep your device topped up with juice all weekend long.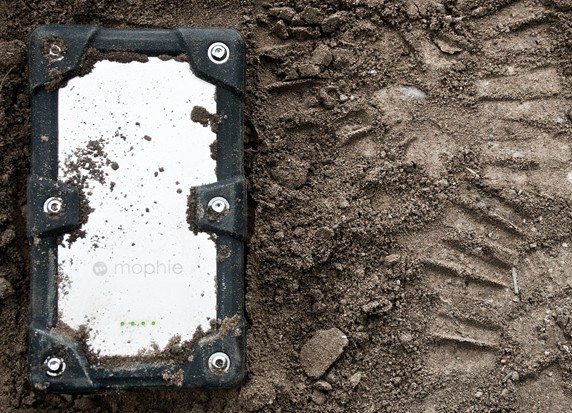 The Mophie Juice Pack Powerstation PRO can be charged from any high current USB port such as on computers, as well as USB ports on hubs and keyboards, although these may not charge the Powerstation PRO effectively.
The Powerstation PRO measures 2.68 x 4.53 x 1.03-inches and weighs in at 1 pound, and features a black rubber outer casing along with a metallic inner casing that make the juice pack very tough. To see how tough the Mophie Juice Pack Powerstation PRO is you can check out the video below.
So if you need to keep your smartphone powered up for days, you can purchase the Mophie Juice Pack Powerstation PRO from the Mophie website at a cost of $99.95, and if you have the iPhone 5 don't forget to sign up for that newsletter notification when the new juice pack cases are ready.