Snapchat for android is screenshot fun
If you are on the Android platform and are into sending drawings or photos in your text messages, and perhaps using the Snapchat app for Android, you might like to know that the mobile application recently received an update to sort out a few problems users were apparently experiencing.
The Snapchat for Android app enables the user to capture photos, and add drawings or text and send them to their contacts, whilst having the ability to set just how long a recipient can view their pictures, roughly up to 10-seconds, and after which the pictures will vanish.
The Snapchat app has now been updated with an improvement to the Snapchat Android camera, because some people were experiencing a white camera screen or even upside down previews, and this issue should now be fixed. The updated version also brings a few bug fixes along with support for Canada.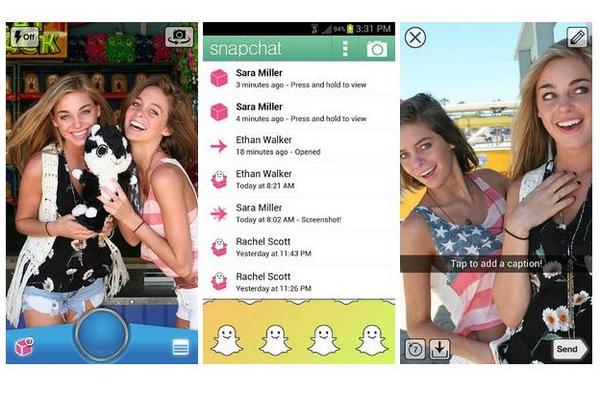 Once you shoot off a Snapchat message the person who you send it to will have just 10-seconds to view that message and then it will disappear, and the app will let you know if they take a screenshot.
The application was originally developed by a team that met at Stanford University, and wanted to come up with a messaging application that allowed the user to share photos without having a permanent record.
Snapchat is growing in popularity as it is another mobile app that enables a smartphone user to communicate with friends on social networks such as Twitter and Facebook or people in their contacts list, and word is there are roughly 15 million snaps sent everyday.
Of course Snapchat for the iPhone has been available for quite some time, and is available for free from iTunes. Whilst for those that use the Android platform and haven't yet got their Snapchat action on, you can grab the app from Google Play, again as a free download.
Any of our Android toting readers using the Snapchat app on their Android device?