Windows Phone 8 suffers reboot, freeze and battery issues
Microsoft pushed out their latest mobile operating system not too long ago, and user have now had a fair bit of time to get used to Windows Phone 8 on their device. And it appears that Windows Phone 8 doesn't come without its fair share of issues, as some users are reporting several problems with the new OS.
It seems that some Nokia Lumia 920 and HTC 8X smartphones users are reporting issues of random reboots, whilst several are also suffering battery problems according to a report by Phone Arena, who say that it seems these issues appear to be with the platform rather than particular handsets.
Users are posting to Microsoft Support, and the most common complaints seem to be those random reboots and their smartphone freezing, with the frequency of the reboots varying from user to user, but some are claiming their handset reboots at least once per day.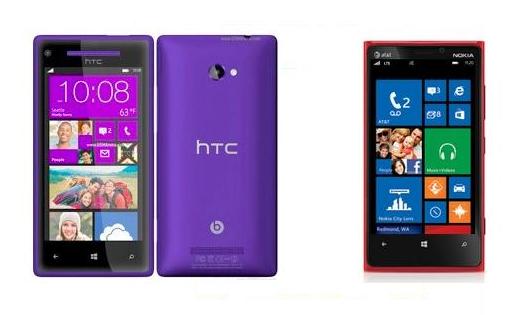 Over at Nokia Discussion there is also an expanding thread of Nokia Lumia 920 owners reporting the same random freezing and reboots, as well as poor battery life. One poor soul posted that they purchased a Nokia Lumia 920, and during the three hours they owned the device it froze eight times.
Another Lumia 920 owner reports that they purchased the smartphone one Saturday afternoon and by Sunday night the handset had frozen at least fifteen times, and when performing a factory rest, couldn't get through the initial set-up before the device froze yet again.
Thus it would appear that numerous Lumia 920 and HTC 8X owners are suffering these problems, and no word as yet from Microsoft, Nokia or HTC as to whether a fix for the issues is forthcoming.
So we'd like to hear from any of our readers that own a Windows Phone 8 smartphone, to let us know if you are experiencing any of the above issues, or even if you have experienced any other problems with your smartphone.