HTC not going large with Windows Phone handsets
There are a few larger touch screen smartphones already available in the mobile space, and it appears that the favoured size of a smartphone display is around the 5-inch mark, although of course there are the larger smartphone/tablet combos out there. However, it appears that if you are a fan of HTC devices and was hoping the company would deliver a bigger screen Windows Phone handset at some point in the future, then your hopes are about to be dashed.
It appears that HTC is shying away from bigger displays with Windows Phone because a report by Bloomberg has it that HTC has stated they have scrapped their plans to deliver a larger screen handset running the Windows Phone operating system.
The reason for HTC ditching those plans, according to an unnamed person familiar with the matter, is because the display would sport a lower resolution than that of rival handsets. The Windows Phone OS only supports display resolutions up to 1280 x 720 and 1280 x 768; however rival platform Android offers display resolutions up to 1920 x 1080.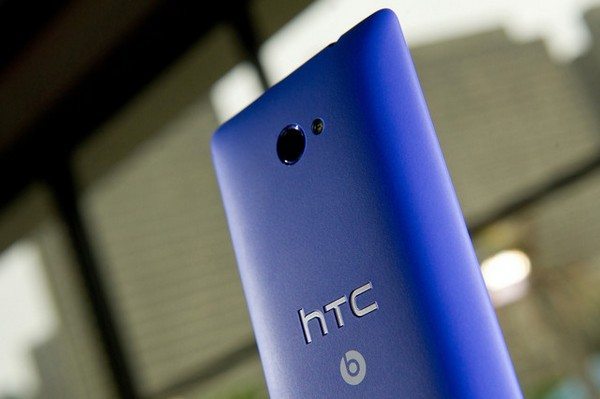 Obviously as that resolution doesn't go as high as Android devices, it would mean a reduction in the ppi, and as such the display would not be as sharp as those larger Android handsets.
This decision by HTC's CEO Peter Chou will leave the company with only Android devices that pack a larger than 5-inch display, which will obviously be a bit of a blow to Microsoft who are trying to snag as much market share from rivals Apple and Google.
As such the company has decided that a larger display Windows Phone 8 handset would not be competitive against Android handsets made by the company and other rivals, and as such has shelved the project.
HTC does offer larger display handsets such as the HTC Droid DNA, which offers a full HD resolution and is the first handset to be listed as a flagship device by Verizon in the past two years. There was also mention of the HTC Zenith on the firm's roadmap, a device that was expected to sport a 4.7-inch 720p display, but thus far the company hasn't released a Windows Phone that sports a display of that size, which would seem to confirm that HTC has indeed scrapped any plans of putting out a larger screen Windows Phone.
So there you go, for the immediate future anyway it looks like there will be no larger Windows Phone handsets coming from HTC, but then if the next build of Windows Phone actually raises the resolution then perhaps HTC will reconsider.