Nexus 4 bad business practice or a sorry saga
The Google Nexus 4 made by LG is undoubtedly a great smartphone and you won't find many people who would dispute that. However the ongoing lack of supplies are threatening to spoil the reputation of this successful device and the situation still goes on. We wonder if Google now regrets choosing LG as the manufacturer for the latest Nexus smartphone and whether the shortages of stock are bad business practice or simply a sorry saga?
When the Nexus 4 was released back in November it was available through the Google Play Store in many regions but many of you will know that it sold out virtually instantly and people found that they weren't even able to order with a later shipping date. At various points the Nexus 4 has come back into stock in some areas, but all too briefly before stock was obliterated again and put on back-order. In the US consumers were then able to order with several weeks shipping time given while those in the UK were simply told the phone was sold out with not even an option to order for a later date.
We've posted plenty of articles about this Nexus 4 supply chronicle and rather than go over all the facts again you can see much more about the background at this link here for previous posts. Recently we told how Google UK and Ireland Managing Director Dan Cobley, had unreservedly apologized for supplies not meeting demand and said that the situation was "unacceptable." Cobley said that some orders were in the process of being fulfilled now but seemed to lay the blame at the door of LG for the shortages and erratic supplies and also conceded a breakdown in communication.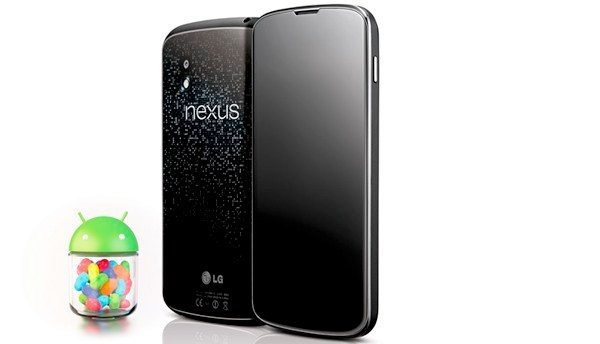 So who is really to blame for this whole sorry supply saga? Google certainly should have known that the Nexus 4 would be popular, going on previous Nexus device sales. Arguably the Nexus 4 was always going to be one of the most successful so far as not only does it have top-notch specs but the price is extremely competitive so maybe it was simply a case of Google not cottoning on to just how big it would be and not supplying LG with anything near the correct production numbers? Alternatively maybe Google should have investigated more whether LG was up to the job of providing a Nexus device and should have considered other manufacturers such as Samsung or HTC for the job?
Although Nexus devices are always popular we can't remember any other occasion where several weeks after release customers still can't even actually order the device. Can you imagine a new iPhone simply listed as being "sold out" with no possible way of ordering one? We think customers would rather be able to place an order, even given a shipping date of several weeks away, than not to be able to order one at all. In the UK at the moment Google Play simply lists both the 8GB Nexus 4 and the 16GB Nexus 4 as 'sold out,' and that cannot be a good business move in any way, shape or form.
From readers' comments to our previous posts about the Nexus 4 and also emails, we are seeing a somewhat mixed response to the lack of Nexus 4 supplies. Although some are willing to wait for however long it takes, many have become fed up with waiting already so ultimately the lack of Nexus 4 stock will cost Google and LG in sales. The lack of communication is what seems to bother many people, sometimes even more than not being able to get their hands on the device, and this is certainly something that Google could have improved upon.
We'd like to hear what readers think about this situation. Do you think that Google or LG is mainly to blame? Are you still waiting for your ordered Nexus 4 to arrive or maybe you're one of the lucky ones who has already received one? Ultimately do you think this was just bad business practice on every level or maybe you think the demand couldn't have been foreseen and that this is just a sorry saga? Let us know with your comments.