ZTE Grand X Indonesia launch with Fave OS Sweetie
For those that might be living in Indonesia and have a penchant for Android smartphones, you just might like to hear that a new handset has now become available from ZTE called the ZTE Grand X, a device that sports the Android Jelly Bean 4.1.1 operating system right out of the box and has become available in the country as of today.
ZTE has now officially introduced the ZTE Grand X smartphone in Indonesia, which is the first commercial launch of a ZTE Jelly Bean smartphone in the world, and is a device that sports a 4.3-inch 960 x 850 pixel resolution QHD IPS touch screen, which they claim delivers better natural colours when compared to an AMOLED display.
The ZTE Grand X also sports a 5 megapixel rear facing camera with LED flash with Burst Shot, HDR, Smile detection, and Panorama, 512MB RAM, 4GB internal memory and microSD expansion up to 32GB, powered by a 1GHz dual core processor, and of course runs that Android Jelly Bean OS.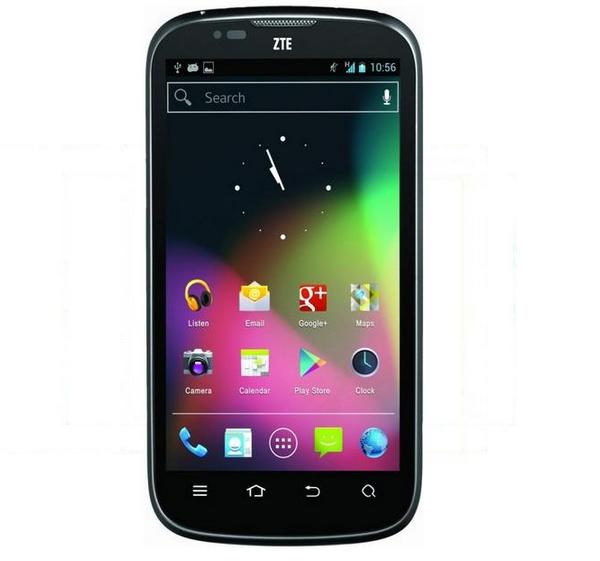 The design of the Android smartphone is said to have been inspired by sports cars, whilst the user can also enjoy songs and movies in high clarity thanks to Dolby ProLogic plus SRS audio tech. With Jelly Bean the customer can of course enjoy Project Butter along with the Google Now voice recognition assistant.
Susanto Sosilo, the terminal division director for ZTE Indonesia has said that the ZTE Grand X is an important first for the country, whilst the launch of the handset makes us proud, and shows the company is committed to R&D and manufacturing in the country.
Size wise the ZTE Grand X measures 127 x 64.6 x 9.9mm with a weight of 110 grams and sports a 1650mAh battery that is said to be good for up to 180 hours of talk time and up to 300 hours of standby time whilst the smartphone also supports dual SIM and dual standby features.
And of course as the ZTE Grand X for Indonesia comes with Jelly Bean already aboard, customers will not have to perform a manual update or go through any risky flashing or root process.
The company is said to have shipped 7.5 million smartphones in the third quarter of 2012, which boosted the firms ranking to fourth place up from fifth in the second quarter, whilst the company also ranks fourth in total market share with 3.9 percent.
However just how much the ZTE Grand X Jelly Bean smartphone will command in Indonesia, the company hasn't yet divulged.