Nokia Nexus G Android 4.3 JB smartphone specs
There may be a few readers out there who have looked at the title of this article and queried the idea of a Nokia Nexus device. We do have details however of a smartphone called the Nokia Nexus G and not only do we have some amazing specs to tell you about but we also have a video showing off this impressive device. If we mention a 21-megapixel camera and Android 4.3 Jelly Bean we think you'll be drooling and read on.
Okay, it's at this point that we have to tell you that this is a concept smartphone devised by Bob Freking but every now and then we really enjoy bringing readers these renderings and ideas of just how good some devices could soon be. Although it hardly seems likely that Nokia will move its focus from Windows Phone devices such as the Lumia 920 just yet, this does give us a fascinating look at the potential there could be for a pure Vanilla Android Nokia Nexus phone and we think by the time we've finished many readers will be hoping that this was a real phone coming to existence.
Specs that Freking has come up with include 4.3 Jelly Bean, a 1.7GHz quad-core processor and a 4.8-inch IPS LCD PureMotion HD+ display with of course 1080p resolution. The camera set-up is notable as the Nokia Nexus G would include a 21-megapixel rear camera with PureView and other features such as Carl Zeiss technology, LED and Xenon flash, low light photography, image oversampling, image stabilization and lossless zoom.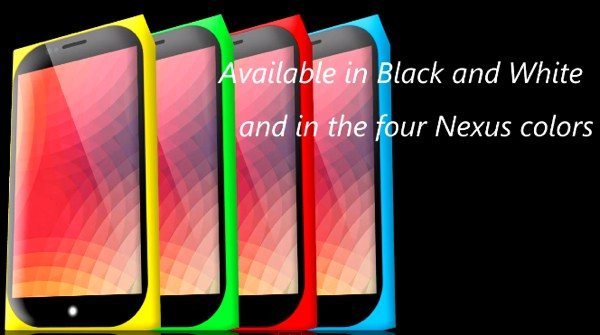 Other specs include a massive 4GB of RAM, a possible 128GB of internal storage and Nokia Rich Recording. The Nokia Nexus G has a unibody casing in polycarbonate for real durability and comes in black and white color options along with 4 Nexus colors, yellow, green, red and and blue. The YouTube video by Bob Freking is just over one-minute long and you can see it below this story to get a better look at this concept smartphone.
We think this is one of the more interesting concept phones we've seen for a while but we would like your opinions. Do you like the look of the Nokia Nexus G or maybe it doesn't appeal to you at all? Maybe you think Nokia should give up on Windows Phone handsets and concentrate on something more like this concept? Let us have your comments about this.