The Home Phone by Urban Hello CES 2013 Beauty
The home phone has been around for ages, but over the years the home phone hasn't really changed a great deal other than becoming cordless. And now that we have smartphones the home phone is slowly disappearing from homes. But the home phone hasn't fully died out just yet, and it just might get a bit of a revival as a smart home phone specially designed for the household if the Home Phone project ever gets off the ground.
We have in the past brought our readers several Kickstarter projects, and we have one for you consideration today called The Home Phone that wants to revive home phone usage by delivering an entirely new generation of home handset, and apparently The Home Phone was awarded the Innovations Award at CES 2013 in Las Vegas.
The Home Phone looks a bit like a high tech flower vase, but features a patented tech that enables the device to automatically switch to an intuitive hands-free mode and transmits at 360 degree high definition sound, so when you place the Home Phone down on a table it immediately switches to the hands-free mode whilst the radio waves that are adsorbed are 99 percent lower than in standard use.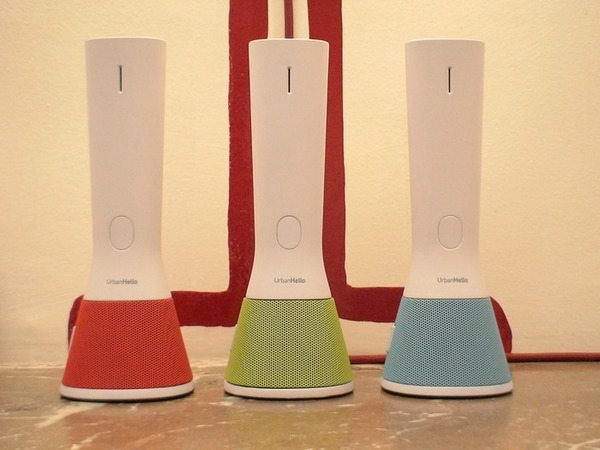 The design of the device enables the user to gain 50 percent more autonomous talk time compared to other home phones on the market, and also delivers up to 8-days standby time, whilst the buttons are located under the base of the handset and only features essential buttons with a single function per button.
At the top of the Home Phone there is an OLED display, and another on the bottom, which are only activated when the device is in use to save on power, and the Home Phone will be made in three colours, red, green and blue.
However, naturally as The Home Phone is a Kickstarter project it is not available just yet, but is looking for a funding goal of £100,000 to get off the ground, and thus far has managed to garner £6,145 in pledges with 38-days to run.
For those that would like to know more about The Home Phone, we have embedded a video explaining all about the device for your viewing pleasure below, so don't forget to check out that footage. And if you feel that the Home Phone is something you could make use of you can make a pledge to the project by visiting their Kickstarter page.
Is the Home Phone a device that any of our readers could make use of in their home?