MWC 2013 Windows app for full event schedule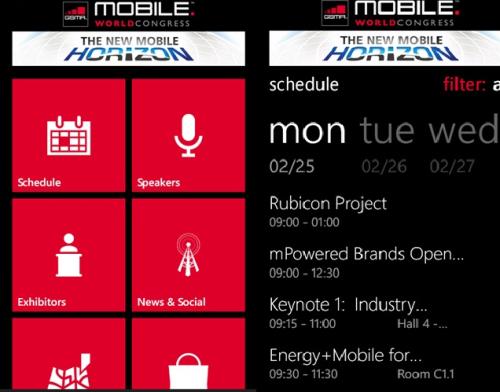 The smartphone world attentions will later this month be focussing on all the happenings at the Mobile World Congress event taking place in Barcelona, Spain. While we won't see any flagship smartphones from the likes of Samsung and HTC there will still be some great new mobile tech on show, and the MWC 2013 Windows Phone app for the full event schedule is now available.
There are already applications for Android and iOS users available to download from the respective app stores, but now Windows Phone users also have the app available for their smartphone platform.
It's the official GSMA application for the event that gets under way on February 25th this year running until the 28th, with three days of new tech and ideas making their official debut. While the application is mainly designed for those that are going to the event, there are still features that other users may find useful.
Included are all the schedules, event times, venue maps, exhibitor listings, and speaker rosters but there are things such as all the latest news and social networking as well for those not going. The application is available as a free download here, and the app listing says its compatible with both Windows 7.5 and Windows Phone 8, but you would have thought it will also work with Windows 7.8 following the recent update.