Nexus 10 official covers released on Google Play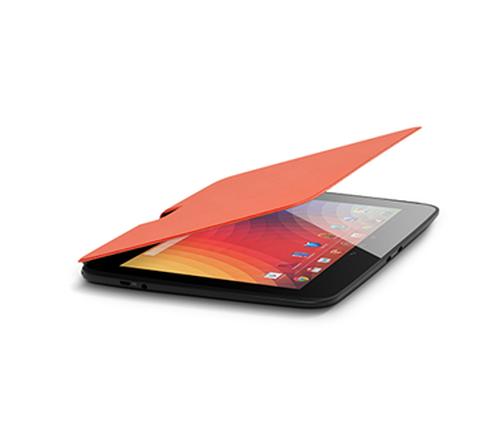 There are a huge amount of third party accessories for the mobile tech that we own and enjoy, but sometimes it is nice to have an official product that sometimes can add that extra little bit of quality. Now for owners of the popular Samsung Nexus 10 some official covers have been released onto Google Play.
The Nexus 10 has been with us for a few months now and when the device was first unveiled promises were made of some official covers for the tablet PC. Now finally some covers have become available on the Google Play Store that are the first official accessories for the device.
There are two colour options available to consumers, Scarlet and Dark Grey that are priced at £24.99/$29.99, and the cover takes full advantage of the tablet PC. To use the case users have to remove the back cover on the Nexus 10 replacing it with the case, so it doesn't really add much to the bulk of the Nexus 10.
In use the cover when closed will put the Nexus 10 to sleep and wake it up again when opened, and at the time of writing there is still stock of the official covers but we all know how Google Play stock levels can quickly evaporate, and to purchase an official Nexus 10 cover head over to Google Play.
Will you be getting one of these Nexus 10 covers?