Huawei MediaPad 7 Vogue tablet is somewhat ridiculous
Officially announced today is the new Huawei MediaPad 7 Vogue and it was only last week this was just a leak, some are saying this is going to be better than the Nexus 7 thanks to its specs and ability to make phone calls and send text messages, we do not agree with that for one minute. We are finding a tablet like this a little ridiculous to be honest, we will explain a little below.
The new tablet stroke smartphone will be available first in China this month in black or white, other markets will see a release afterwards.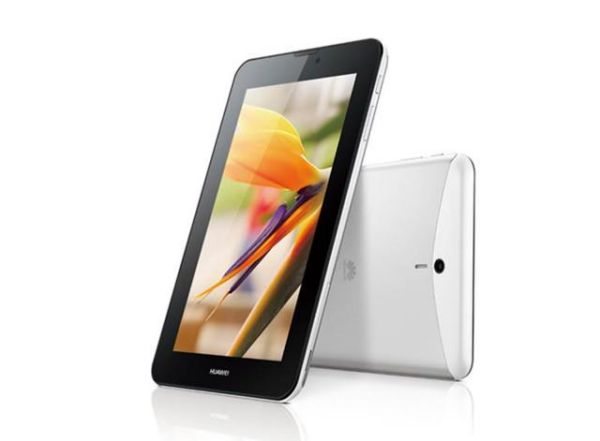 The aluminum unibody MediaPad 7 Vogue specs include a 7-inch IPS display with 1024 x 600 resolutions, 3MP rear camera and a VGA front-facing camera, it also comes with 1GB RAM, 1.2GHz quad-core processor and is running Android 4.1 Jelly Bean OS.
Other key features include 8GB internal storage, Huawei's Emotion UI, microSD slot, 16-core GPU, 3G module supports DC-HSPA+, fluid 3D gaming, 42Mbps, 4100mAh Li-Polymer battery, 1080p full HD video playback, and much more.
The tablet is only 9.5mm thin and weighs in at 335 grams, and yes you can hold it to your ear and use the tablet a smartphone.
Phones Review Says
In our minds the MediaPad 7 Vogue tablet is ridiculous, we might not be right all the time but to have a 7-inch tab that can be used as a phone is going beyond stupidity. Look at the picture of the lady holding the Vogue up against her ear, it's just so preposterous to say the least.
It is great to have a 7-inch tablet because this gives you portability, but to have a tablet that allows you to make phone calls is a path Huawei should've avoided. The large Samsung Galaxy Mega 6.3 is a large enough smartphone and going beyond 6.3-inches is a tablet and will look stupid holding it like a phone in public, I would not be seen out in the open holding a slab against my ear taking a phone call. The Galaxy Mega 6.3 is a perfect combination of both smartphone and mini tablet, the Vogue tablet has gone beyond being a smartphone and too much to be a tablet.

What are your views on the new Huawei MediaPad 7 Vogue tablet / smartphone?