Huawei Ascend P6 review and video highlights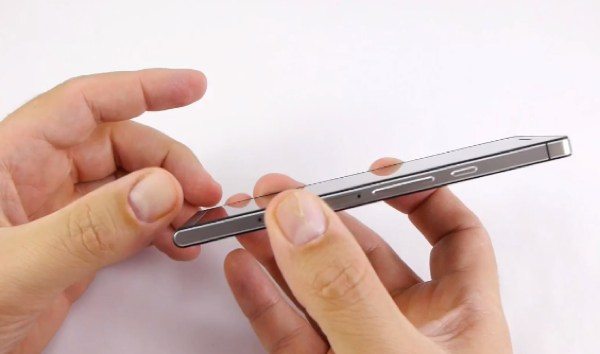 The Huawei Ascend P6 was recently introduced and is an extremely attractive smartphone with some very decent specs. If you've been thinking of buying a new phone and are considering the Ascend P6, you may be interested in a Huawei Ascend P6 review and video highlights that we have to show you.
The Huawei Ascend P6 is a very slim device at only 6.18mm thick and the first YouTube video that we have embedded below offers a very good look at the device. Before you view it you may want a quick summary of some of the key specs. The Ascend P6 has a 1.5GHz Huawei quad-core processor, has a 4.7-inch display with 1280 x 720 resolution, 2GB of RAM, and 8GB of internal storage, expandable via microSD. There's also an 8-megapixel rear camera, a 5-megapixel front-facing shooter, and 2000 mAh battery, and it runs Android 4.2.2 Jelly Bean.
The 12-minute video review begins by showing the design and build of the Ascent P6 in some detail, and it's described as having a premium feel. It continues by looking at the display, before moving on to the Emotion user interface on top of Android 4.2.2, followed by information on more specs including the processor.
When looking at the camera app interface it's noted that it's slow to load and there are some minor criticisms about image quality. The review is pretty effusive in praise of the Ascend P6 design but we won't give away the ultimate verdict with pros and cons, so please do check out the video for a final rating. The second video is a brief indoor sample video taken with the Huawei Ascend P6, while the last video sample is taken outdoors.
In conclusion we feel that the Huawei Ascend P6 certainly merits consideration as your next smartphone, especially if you want a device with looks that will get noticed. We'd like to hear what you think, so after you've taken a look at the videos below, please do send us your comments on the Ascend P6. Will you be choosing it as your next smartphone purchase?