Top antisocial Android, iOS game of the year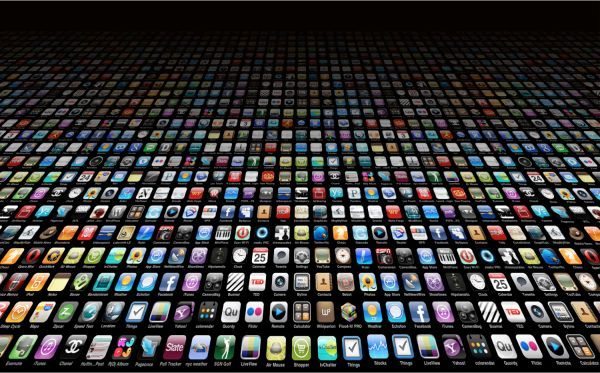 Android app downloads are on the rise and an new reports claims that Google Play downloads were 10 percent higher than Apple's App Store in the second quarter. Google shares dipped 0.4% to $887.75 and Apple fell 0.2% to $452.53, whatever way you look at it the app industry is massive and we want to look at the top Android, iOS app that is antisocial.
There are so many top apps on the market to choose from, today we are talking about games only. Some of the top games in the charts include: Best games include Minecraft Pocket Edition, Grand Theft Auto Vice City, Plants vs. Zombies. The top free games include Despicable Me, Candy Crush Saga and True or False – Test Your Wits.
The app with top grossing is Candy Crush Saga, we know there are many games that are addictive like Vice City and Modern Combat etc, but these are the games you play and then put down after a while.
Two of the worst games that are antisocial are Candy Crush Saga and 4 Pics 1 Word, but it is Candy Crush that takes the top slot for being the most annoying game of all time.
For the gamer Candy Crush is brilliant with over 300 levels that get harder as the levels go on, but for those around the gamers playing this game it's a nightmare. Everywhere I look people are playing Candy Crush, I have seen people play the game whilst cooking dinner, sitting on public transport, on holiday sitting on the beach, even when I have watched a movie at the cinema I have seen one person playing Candy Crush. I have even spoke to a few friends and family playing the game and normally have to repeat myself twice to get their attention, one of my friends said that they are getting sick of their partner playing the game.
Wonders how many people who have played this game and spent money using in-app purchases?
You may sit there and say, "Well, you must be boring if people around you wish to play Candy Crush rather than engage with you?" well no this is not the case, its just that sort of game that takes over the mind, people play the game and get stuck on a certain level and they need to beat it. It is sort of like 50 Shades of Grey, once they pick the game up they cannot put down.
I played Candy Crush up until level 39 and was on the level for about 1 week, I finally got to level 44 and then deleted the app. It was taking over, getting in the way of personal life, work. If you are not strong willed to say no to a game then you have had it with Candy Crush.

What do you think is the most antisocial game released in 2013?