Oppo R819 first impressions and overview video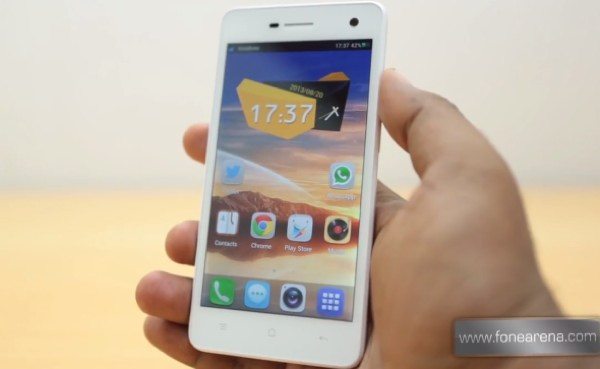 The Oppo R819 smartphone was officially introduced just a few days ago, and one of its points of interest is a choice of ROM's. We've already given readers details about the phone's specs and pricing and today we have an Oppo R819 first impressions and overview video to share with readers.
If you want to see our earlier article about the R819 head here, but now onto the video that you can see below this story. The 7-minute YouTube video will give you a really good look at the Oppo R819 and some initial ideas about what it has to offer. The phone is due to release next month and has some decent specs, including a 1.2GHz quad-core processor and 4.7-inch OGS LCD display.
The video starts with a look at the mid-range device that is aimed at the mass market and nicely shows off the design. The R819 is described as a "beautiful phone" and it does look pretty sleek on this showing. It's only 7.33mm thick and also very light, factors that will appeal to many potential buyers.
It goes on to discuss the hardware of the phone noting that the rear camera is slightly raised from the surface due to the slimness of the phone, as well as pointing out ports, speaker, microphone etc. The phone being shown runs the Oppo Color ROM that comes pre-installed and so the video then looks at the software and mentions different options.
There's also a look at the camera of the device and some details about settings and gestures. This video will give you a good summary of the Oppo R819 so please check it out below, and it shouldn't be too much longer until the first full reviews are out. While we wait for more, it would be interesting to hear what you think about the Oppo R819 smartphone, so why not send us your comments.