Sony Xperia Z Ultra display problem reported by some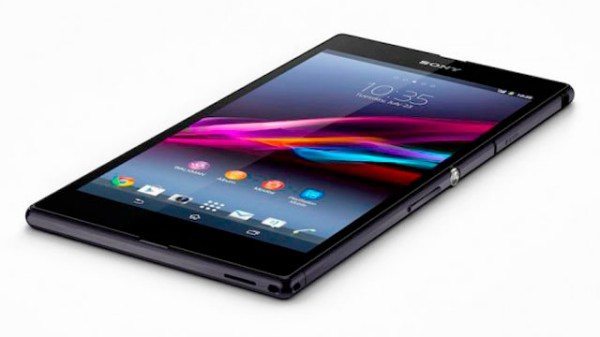 The Sony Xperia Z Ultra phablet-style smartphone with a massive 6.4-inches has recently released in some regions. We often find that issues are reported soon after a phone is launched, and in the case of the Sony Xperia Z Ultra it seems that some users of the device have reported a display problem.
Some owners of the Xperia Z Ultra are noting issues with waking the display, on various forums and also on YouTube. The problem regards waking the device when pressing the power button as the backlight seems to turn on, but the display stays blank, or for some displays green lines. The OS still runs and you can hear the taps, and after repeated presses of the power button the screen may suddenly awake.
This must be a very frustrating issue to have, and understandably some people are venting their annoyance, especially as it can take many, many presses of the power button before the display comes on. In one case a user says he sometimes needs to press the power button anything up to 150 times before it comes to life! The same user notes a yellowish tinge to the display, and other users are reporting the same or similar issues.
Some videos have already been put on YouTube that demonstrate this problem, and we have embedded a couple of them below this story. While some people reckon the firmware update to build 14.1.B.0.475 fixes the issue, others point out that this hasn't helped at all. We expect that Sony will soon provide an update that will solve this issue for all users that have been affected by it, but it's a shame to see an otherwise impressive device with this sort of flaw.
You can see plenty of comments about this on the XDA forum here. We'd really like to hear from readers who have already purchased the Sony Xperia Z Ultra smartphone to get an idea of how widespread this problem is. Have you noticed this difficulty with waking the display? Share your thoughts and observations on this with other readers by sending your comments.