Android 5.0 Key Lime Pie makes way for 4.4 KitKat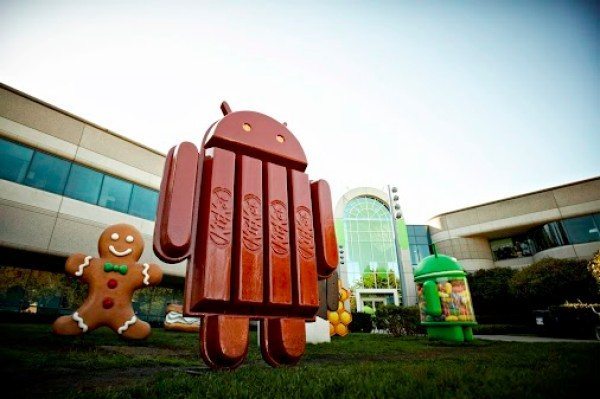 For some months now the next major iteration of Google's Android operating system has been dubbed Android 5.0 Key Lime Pie. There has just been surprising news though, as in this instance much of the tech world has got it wrong. Android 5.0 Key Lime Pie is now making way for 4.4 KitKat instead.
At present Android 4.3 is the latest OS version on the platform, and it's currently rolling out to various devices. Android 5.0 KLP had been tipped to release in fall and the highly anticipated upcoming Nexus 5 smartphone looked likely to be the first device that would launch running it.
Many readers will already know that traditionally Google's Android versions are dubbed with sweet nicknames. For example the last few versions were Gingerbread, Honeycomb, Ice Cream Sandwich, and the current Jelly Bean. Key Lime Pie was virtually already accepted as being the next name, but a real curve ball has now been thrown.
Android 4.4 KitKat will also be the first version to be commercially tied to a particular confectionary product, and KitKat has now released an amusing ad regarding this, pulled off in the tech style. You can see the ad below this story, and the company will also add the Android logo to 50 million KitKat bars.
Android Head Sundar Pichai announced the new name via Google+, and if that wasn't enough for you a KitKat statue has now joined the previous Android statues outside Google HQ. Nestlé has also made an announcement. So far though, no actual details about 4.4 KitKat have been revealed, and that of course is what everybody would like to hear about.
The name reveal certainly suggests that Android 4.4 KitKat will be here soon, and this will reassure those waiting for the Nexus 5 as that is now likely to be run KitKat 4.4. Of course, we'll bring readers more news on Android KitKat as we hear it.
Are you surprised at this new development? Do you like the sound of the Android 4.4 KitKat name? We'd also like to hear what you think about Google tying the platform name to a market product? Let us know by sending your comments.