Sprint Samsung Galaxy Mega 6.3 release closing in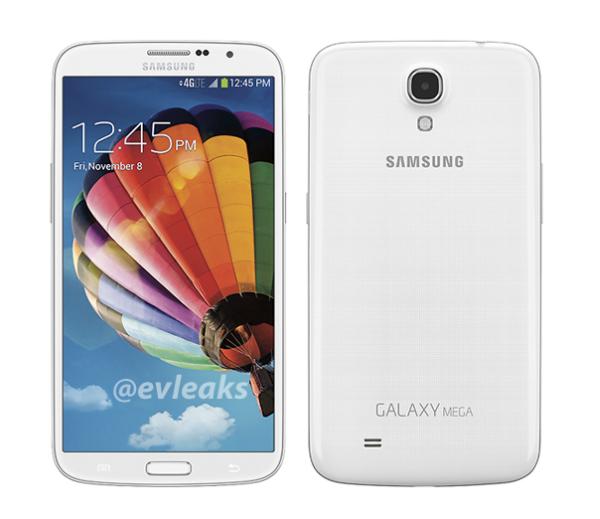 Over the last couple of years we have seen smartphone screen sizes gradually increase to almost double as tablets, and while some users may find some of them just too big for others it can be the ideal compromise in having to carry around two mobile devices. Now it seems that a Sprint Samsung Galaxy Mega 6.3 release is closing in.
The Samsung Galaxy Mega 6.3 and Mega 5.8 have been with us for a number of months in some regions, but now the image that you can see on this page is allegedly of the Sprint Galaxy Mega 6.3, and comes courtesy of serial tipsters evleaks Twitter account.
This source is almost always accurate so customers of the Sprint network should soon be able to get access to the Samsung Galaxy Mega 6.3, and going on previous leaks the display on the screen is hinting at a release date of Friday November 8th.
The handset offers a phablet device that comes in at a cheaper price level when compared to the Galaxy Note series of smartphones. For your money you get a 6.3-inch 720p display that is powered by the Qualcomm Snapdragon 400 dual core processor clocked at 1.7GHz.
This is paired with 1.5GB of RAM running the Android 4.2.2 Jelly Bean operating system, while internal storage comes in at 8GB that can be expanded by a further 64GB via microSD card. There is also an 8-megapixel rear facing camera paired with a 1.9-megapixel unit around the front, and the device is powered by a 3,200 mAh battery.
Will you be getting the Samsung Galaxy Mega 6.3 on Sprint?