Android Malware increasing? Not if you stick with Google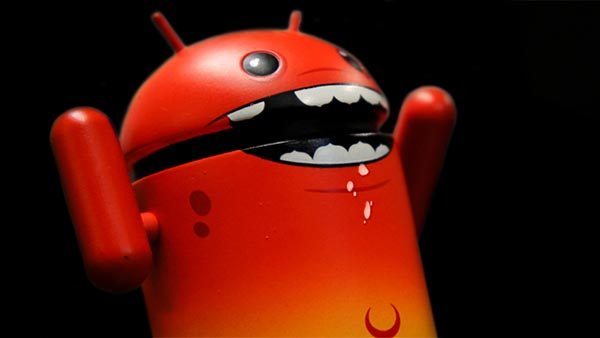 In 2012 Android was found to account for 79% of all mobile malware, but it seems as though last year it had a dramatic increase to 97%. Both of these figures come from F-Secure.
Now those numbers are headline worth numbers and we are sure that most will run with Android being a virus infected OS, but when you look closer into the number it shows that only 0.1% of those were actually from the Google Play Store.
Not a very big number indeed, yes Malware still exists in the Play Store but with only 0.1% you've really got to be unlucky or trying to find something let's say not above-board.
F-Secure said that Android malware increased from 238 threats in 2012 to 804 in 2013.
It also seems that these threats are mainly coming from countries such as Saudi Arabia and India that account for massive 75% of the malware found, countries like the UK (2.8%) Germany (3.2%) and the USA (5%) are found to be at less of a risk.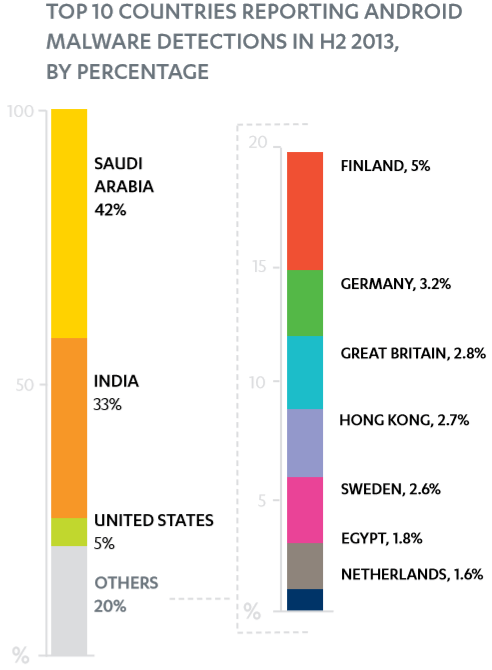 Why is this the case? it could be due to 3rd party app stores where the Google Play Store does not offer all the applications for each region (India being a prime example)
How can this be stopped? Google allowing more countries access to the FULL Play Store would be a start, but what are your thoughts on this? let us know in the comments.
Credits to TNW for the infographic.