Galaxy Gear under £125 this weekend at o2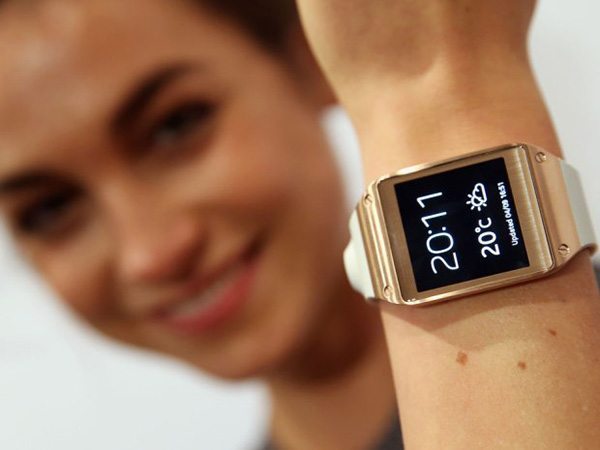 We had heard  that Three were going to be selling off the original Samsung Galaxy Gear smart watch for £149.99, a nice £150 saving from the normal price of £299.99, but so far that has not happened.
It now looks like O2 will also be offering up its own smartwatch savings, from tomorrow in most stores it will be selling the original Gear for just £124.99, yes a huge £175 off the price original price! and £25 cheaper than Three are due to be offering soon.
O2 said this on their official blog
Head to an O2 store this weekend and you could pick up an awesome Samsung Galaxy Gear smartwatch for just £124.99 — half price! Because every weekend should be a new tech weekend.

Got a Samsung phone? This weekend why not pair it with an awesome Galaxy Gear for half price? It's the best way to talk to your wrist and not appear crazy. And if you're not sure how it'll look on your wrist, grab our free Android app that lets you use the magic of augmented reality to try one on without even leaving the room.
Remember that this watch will officially only work with some Samsung phones such as the Galaxy S4 and Note 3, but if you look around you might find out how some other people have got it working on other devices.
Got a Samsung phone and fancy a smart watch for £125, then head on down to your local o2 store starting tomorrow.
For the full list of stores check here
Unfortunately for me none of my local stores will be doing this promotion, but will you be heading down to your local o2 store tomorrow?