LG G Pro 2 with OIS+ vs LG G2 OIS in further test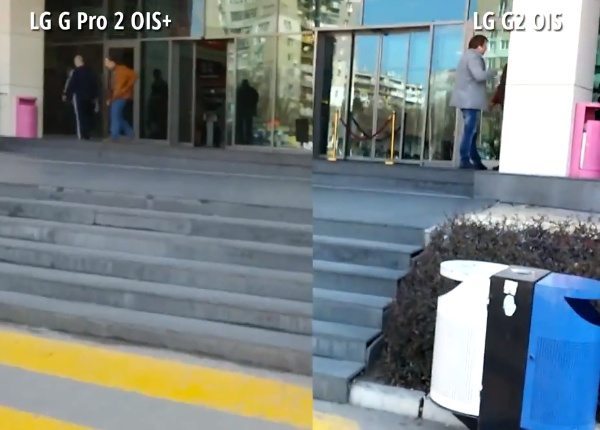 The popular flagship LG G2 released last September with a 13-megapixel rear camera and featuring optical image stabilization. The LG G Pro 2 is new to the market with a global release about to roll out, and also has a 13-megapixel rear camera, this time with optical image stabilization plus. Today we have a video to show you that looks at the LG G Pro 2 with OIS+ vs. LG G2 OIS in a repeat test.
The optical image stabilization+ that features on the new LG G Pro 2 has improved shake-free technology using software stabilization (EIS) as well as optical stabilization. Earlier this month we shared a comparison showing video footage taken with both phones, and the YouTube description of that had prompted a very mixed response over which offered the better footage.
The new YouTube video that we have embedded for you to view below our story is also from Phone Arena and gives a longer look at the video footage of both phones under different circumstances, showing OIS+ against OIS. You'll see footage in a split screen format, taken in a car ride, on foot and also while on a bicycle (!), to get a good idea of how they compare.
It will be interesting to hear what readers think about this latest video footage showing OIS+ on the LG G Pro 2 and standard OIS on the LG G2. Do you think that the video capture of the LG G Pro 2 looks less shaky? Maybe you feel that the color representation of the LG G2 is better