iPad Air case from Port Designs earns high review mark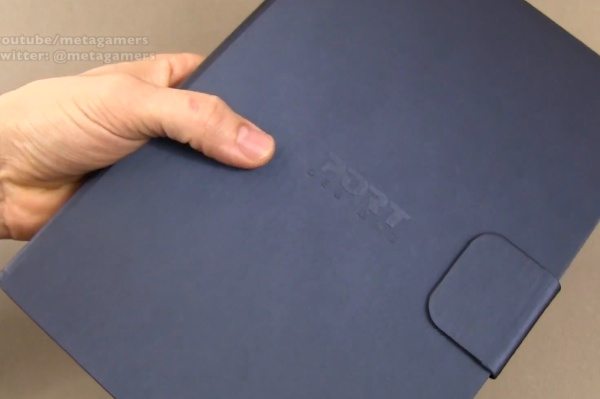 There are a huge amount of Apple iPad Air accessories available and it can be difficult to track down just the right one for your needs. We're always on the lookout for good cases for devices and the iPad Air case from Port Designs that we have details of today earned a very high review mark.
The YouTube video that you can view below this story is a review of the Nagano iPad Air Case by Metagamers, and it will give you a really good idea of what the case offers and some good close-up looks at the design. This is a very stylish case by Port Designs made from high-quality synthetic leather with an ultra-thin brushed aluminium exterior that looks extremely sleek.
It shows the iPad Air going into the case and it has a sleep/wake function and cutouts for access to function buttons, charging port, camera, and speakers. It also shows how the case can be used as a stand and the unique rotating feature of the case. The review score is an impressive 4.5 out of 5.
If you want to order the Port Designs Nagano Rotative Slimline iPad Air Sleeve, or see more details about it, you can do so at Tiger Bags here, where it has a price tag of £32.99, with world wide shipping available. After checking out the video review below, will you order this iPad Air case?