Swipe Sense smartphone launched in India with Fingerprint Scanner for Rs. 9,999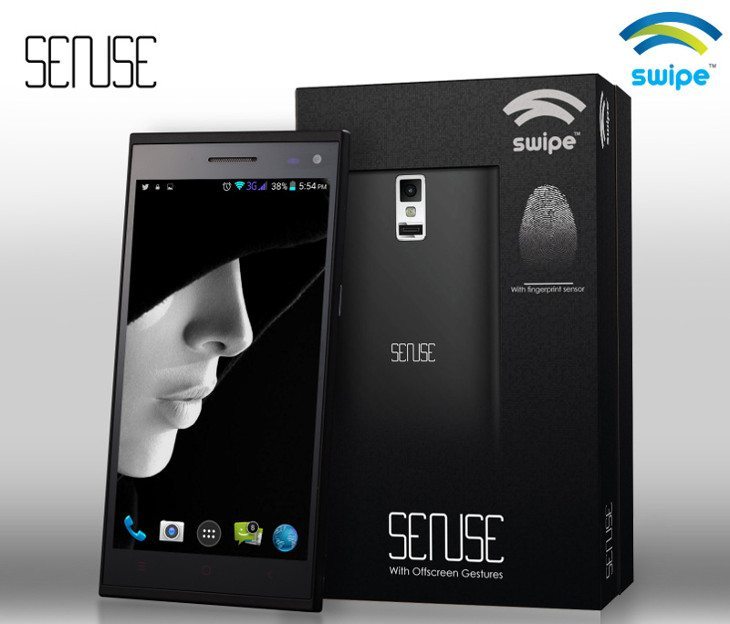 We're starting to see more companies venture into the world of smartphones as the tech becomes cheaper, and consumers start to look for options outside of the usual suspects. The Swipe Sense smartphone is a handset you probably haven't heard of before, but it's one you'll remember as it comes with a fingerprint scanner and a very low price.
Companies large and small are starting to adopt fingerprint scanners, and the Swipe Sense smartphone is the latest to jump on the scanning bandwagon. It's a cool feature to have, but useless if the handset built around it us underpowered. Thankfully, that's not the case with the Swipe Sense. While it's not flagship material, it's a slick looking smartphone that will definitely get the job done.
The Swipe Sense smartphone comes with a 5.5-inch 960 x 540 display and a quad-core chip clocked at 1.3GHz. You'll get 8GB of expandable internal storage to go along with 1GB of RAM and two 2,250mAh batteries. An extra battery may not be a feature, but it's certainly nice to have an additional battery thrown in on the deal.
Rounding things out for the Swipe Sense smartphone is an 8MP rear camera and surprisingly large 3.2MP front-facing shooter. As for connectivity options, it won't do 4G LTE, but you will have 3G, Bluetooth, and Wi-Fi. Not bad, especially when you consider it's priced at Rs. 9,999 in India.
The Swipe Sense is the first smartphone from the company, but it won't be the last if the device goes over well with consumers. The specs won't blow anyone away, but it's hard to beat a 5.5-inch smartphone that runs Android 4.4 and has a fingerprint scanner for $165 bucks.
Via – Fonearena