T-Mobile Uncarrier 7.0 reveals partnership with Gogo, better Wi-Fi calling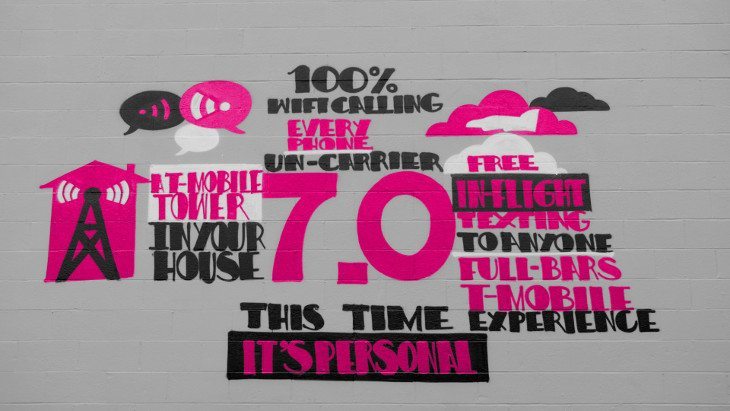 T-Mobile loves their "Uncarrier" events, and frankly, we do as well. Every time they make a big announcement, customers reap the benefits and today they unleashed T-Mobile Uncarrier 7.0 on the world.
T-Mob has big things in the works, and they appear to have AT&T lined up in their sights as well. The expanding carrier has brought in a slew of new customers with their previous Uncarrier events, and today's should do the same as it's bringing some improvements to the network along with several new features.
First up is T-Mobiles new partnership with Gogo. This will allow people to send and receive texts on a flight for free, as long as the flight is hooked up with Gogo. Visual voicemail is a go as well, and it's a feature travellers will no doubt appreciate. As for the network, T-Mobile is improving things in some interesting ways including providing customers with their own personal cell tower…
T-Mobiles Personal CellSpot's is a new addition to the company, and it will allow you to get top-notch service at home. This is major for those of us with weak reception at home, and it happens a lot more than you think — especially in older homes. If you want a CellSpot, it will just set you back $25 for a refundable deposit or $99 if you're on a pre-paid plan. We're not exactly sure what the new mini-tower will bring besides a boosted signal, but we're interested to find out.
Perhaps the biggest news from Uncarrier 7.0 has to do with Wi-Fi calling. Every device in T-Mobile's arsenal will now come with Wi-Fi calling and texting capabilities straight out of the box, and T-Mob is even giving you  great way to trade-in your old handset for a Wi-Fi calling enabled new one through the JUMP! program. You'll be able to take advantage of the new tech on T-Mobile's VoLTE network, and apparently the iPhone 6 will be one of the first handsets to take advantage of it.
Uncarrier 7.0 is just the latest promotion from a company that thrives on shaking up the industry, and it's a move that should prove popular with consumers.
Via — T-Mobile