The Dual-Screen YotaPhone is finally coming to India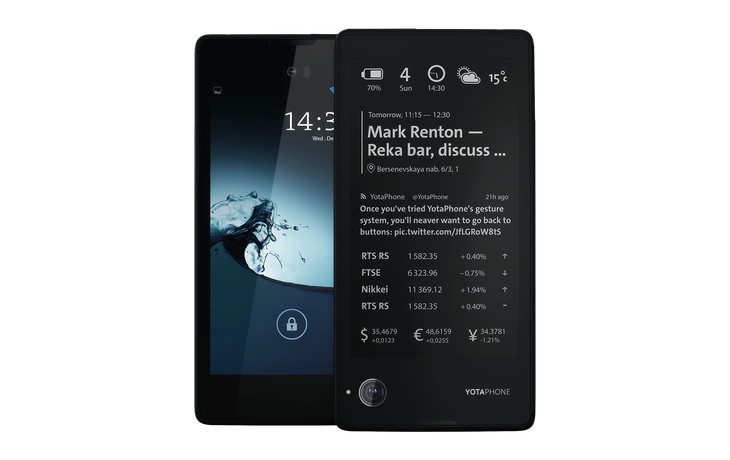 Ready for a blast from the past? We last covered the YotaPhone late last year when the YotaPhone price was announced for Europe and the states. It's been a long time coming, but the dual-screen device known as the YotaPhone is finally coming to India.
The YotaPhone is one of the more intriguing devices we've seen in the past few years, and it's been available to purchase for quite some time. India was left out of the equation, but that will soon change with the arrival of the Yota at Flipkart. Wondering what makes the device so special? Wonder no more…
Dual-displays is what sets the YotaPhone apart from the crowd as you'll get a 4.3-inch 720p display on the front to go along with a 4.3-inch EPD display on the backside. The rear display is where the magic happens as it's of the E-ink variety and can keep you in the loop without ever having to turn on the main display. The rest of the YotaPhone specs include 2GB of RAM, 32GB of internal storage, a dual-core 1.7GHz chip, and a 13MP/1MP camera combo. It runs Android, has LTE connectivity and a 1,800mAh battery.
While neither FlipKart or Yota has come out and said that the "YotaPhone" is coming, the brand was listed in a newsletter sent to affiliates. There is a new version of the YotaPhone, but we expect to see the original hit India before the 2014 edition rolls out. As you'd expect, no pricing has been announced, but the YotaPhone currently goes for around £359 on Yota Devices official site.
via – Â Gadgets NDTV