New Moto G vs Nokia Lumia 730 Dual SIM specs clash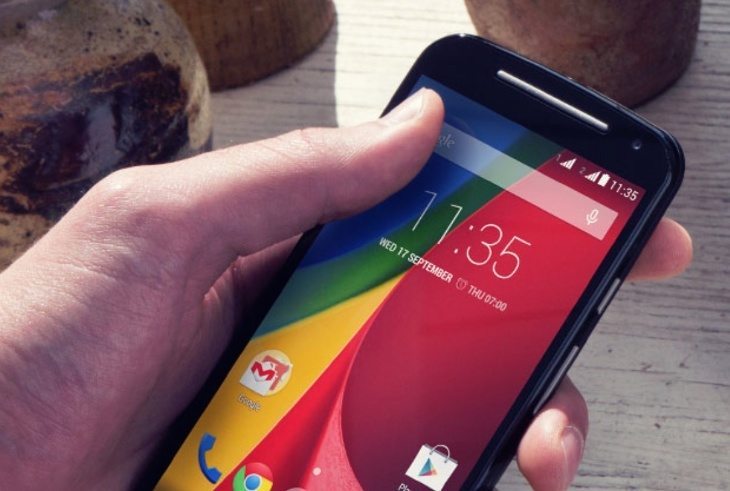 If you want a smartphone aimed at the more affordable end of the market then you have a multitude of choice. Two of the newest to hit the scene are the new Motorola Moto G (2014) and the Nokia Lumia 730. One of these is an Android handset while the other runs Windows Phone, and today we're giving you a new Moto G vs. Nokia Lumia 730 Dual SIM specs clash.
The Moto G 2nd generation has just released, as has the Lumia 730. They are both in similar price brackets, and although the prices differ by region and retailer the Moto G is usually the cheaper of the two. The Lumia 730 is a dual SIM device and we're comparing it with the dual SIM Moto G, but the latter is also available as a single SIM model. Here are some of the key specs so that you can see how they compare.
Processors
There's nothing between them here as both phones have a 1.2GHz Snapdragon 400 quad-core processor and Adreno 305 graphics.
Display
The new Moto G has a 5-inch IPS LCD display with 1280 x 720 resolution and 294 ppi. On the other hand the Lumia 730 has a 4.7-inch OLED display with 1280 x 720 resolution resulting in 316 ppi.
RAM and Storage
There's 1GB of RAM, and 8 or 16GB of internal storage that's expandable to 32GB via microSD for the Moto G 2nd gen. Meanwhile the Lumia 730 has 1GB of RAM and 8GB of internal storage, but this time it's expandable to 128GB.
Camera set-up
The improved Moto G has an 8-megapixel rear camera with autofocus, LED flash and 720p video capture, as well as a 2-megapixel front-facing camera. The Lumia 730 has a 6.7-megapixel rear camera with Carl Zeiss optics, autofocus, LED flash and 1080p video recording capability. It also has a 5-megapixel selfie front facing unit.
Battery
The new Moto G has a non-removable 2070 mAh battery while the Lumia 730 benefits from a removable 2200 mAh battery.
Connectivity
Both phones support 3G, Wi-Fi 802.11 b/g/n, Bluetooth 4.0, GPRS, EDGE, and microUSB 2.0. The Lumia handset also includes NFC.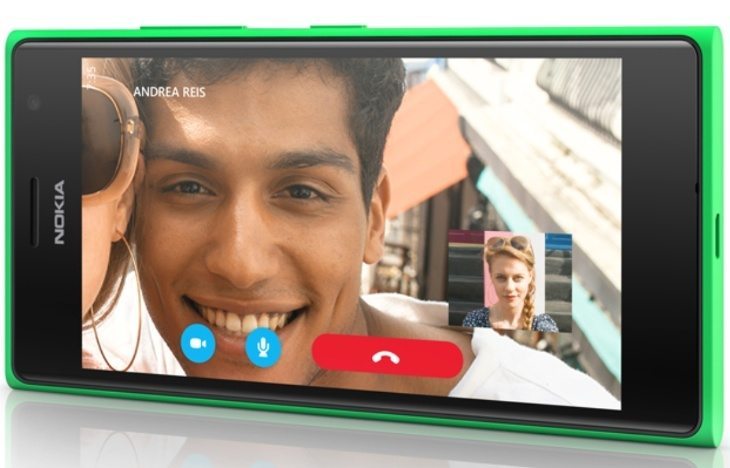 Operating System
Both phones run the latest versions on their platforms so the Moto G (2014) runs Android 4.4.4 KitKat that will be upgradable to Android L after the upgraded OS releases in the coming weeks. The Lumia 730 runs Windows Phone 8.1.
Dimensions and Weight
The Moto G 2nd gen measures 141.5mm x 70.7mm x 11mm and weighs 149g. The Lumia 730 measures 134.7mm x 68.5mm x 8.7mm and weighs 130g.
We're only looking at specs here, but of course design preference and available features will also come into any decision between these two smartphones. When considering the specs though it's a pretty close thing, with both devices having some advantages over the other. The newest Moto G has a larger display, a higher option for internal storage, and a higher-megapixel rear camera.
If we turn to the Lumia 730 it has a display with slightly higher ppi (because it's smaller), a higher level of expandable storage, 1080p video capture and a better front-facing snapper, and a higher capacity battery that's almost removable. It also supports NFC and is the lighter and slimmer of the two handsets.
Ultimately the deciding factor could come down to whether you prefer the Android or Windows Phone user experience, but both have plenty to offer for smartphones in this price segment of the market. When you've taken the specs into account we'd like to know which one gets your vote. Is it the 2014 Moto G or the Nokia Lumia 730?