Micromax Canvas Nitro vs Canvas Knight in new vs old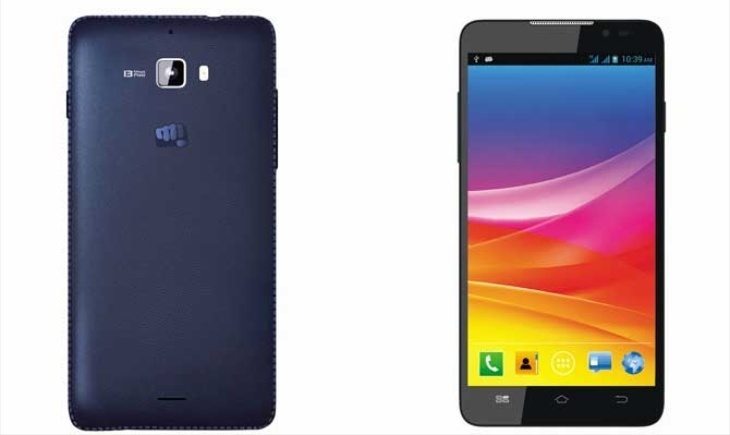 The Micromax Canvas Nitro A310 recently released to the smartphone market in India, and it's generating plenty of interest with some top specs at a competitive price. The Micromax Canvas Knight A350 arrived earlier this year but has established itself as a very popular smartphone with buyers. Today we're looking at the Micromax Canvas Nitro vs. Canvas Knight in new vs. old.
In fact perhaps we should have said 'new vs. older' as the Knight also released this year and still has plenty to offer. This is likely to be an interesting device showdown as both are dual SIM Android handsets and are now not too far apart in pricing. We'll compare the key specs of each so that you can see how they stand up against each other.
Processors
The Canvas Nitro is powered by a 1.7GHz MediaTek MT6592 octa-core processor and has Mali-450 MP4 graphics. This is the same for the Canvas Knight except that it carries the MT6592T chipset.
Display
The Nitro has a 5-inch IPS LCD display with resolution of 1280 x 720 and 294 ppi while the Knight has a 5-inch IPS LCD display with 1920 x 1080 resolution resulting in 441 ppi.
RAM and Storage
There's 2GB of RAM and 8GB of internal storage that's expandable via microSD to 32GB for the Canvas Nitro. On the other hand the Canvas Knight has 2GB of RAM and 32GB of internal storage, but this time it's non-expandable.
Camera set-up
The Canvas Nitro has a 13-megapixel rear camera with autofocus, LED flash, and 1080p video capture, as well as a 5-megapixel front-facing camera. The Canvas Knight has a 16-megapixel rear camera with autofocus, LED flash, and 1080p video capture, along with an 8-megapixel front-facing unit.
Battery
The Canvas Nitro has a removable 2500 mAh battery while the Canvas Knight has a non-removable 2350 mAh battery.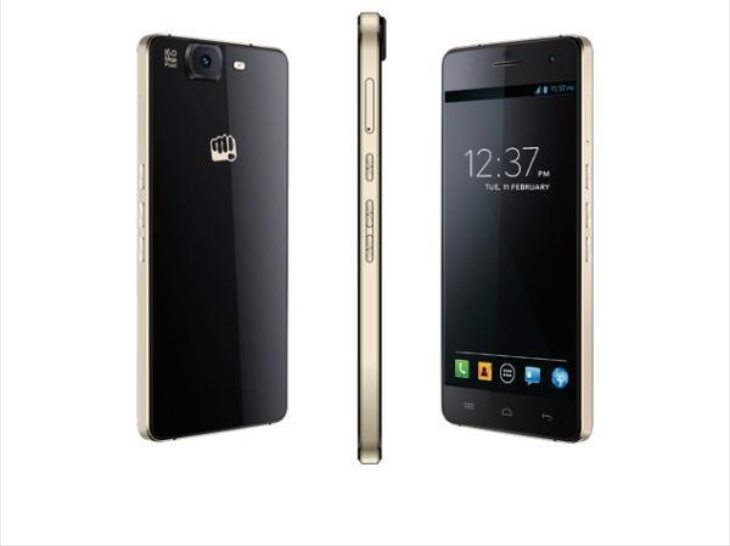 Connectivity
Both phones support 3G, WiFi 802.11 b/g/n, Bluetooth 4.0, GPRS, EDGE and microUSB 2.0.
Operating System
There's nothing between them here as both phones run Android 4.4.2 KitKat.
Price
The Micromax Canvas Nitro A310 launched at Rs 12,990 while the Micromas Canvas Knight A350 (pictured above) launched at Rs. 19,990. However depending on retailer both can now be found cheaper. For example the Canvas Nitro can be found for around Rs. 11,400 while the older Canvas Knight has come down in price and is on sale for around Rs. 13,500 so prices are now much closer.
Looking at this specs rundown it's clear that there are plenty of similarities between these two phones, so your choice between them may be decided by some differences and what is most important to you. For example the Canvas Nitro has expandable storage, a higher capacity battery that's also removable, and is the cheaper of the two. Meanwhile the Canvas Knight has a higher resolution display, more built-in storage, and higher-megapixel rear and front cameras.
If the Canvas Knight were still at its original price we would say that it was probably not worth that much extra money for what it offers over the Canvas Nitro. However as they are now much closer in pricing the choice is more difficult, and choosing between them may come down to the design and build factor.
When you've taken the above into account it would be interesting to hear your thoughts on these two Micromax Canvas smartphones. Are you more likely to buy the new Micromax Canvas Nitro or the older Canvas Knight? We're always interested to receive your comments.