Samsung Galaxy Core 2 vs Nokia X2 Dual SIM India face-off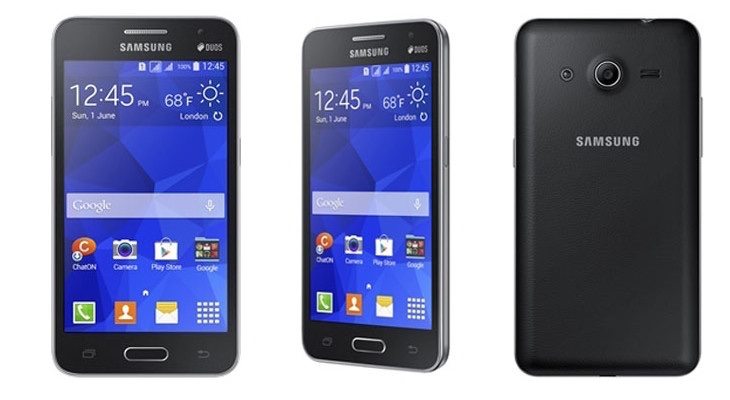 It can be difficult to choose between the vast array of smartphones on the market in India, but two that are generating plenty of interest are the Samsung Galaxy Core 2 Dual SIM and the Nokia X2. These are both Android handsets for the affordable end of the market and could be good competition for each other. With that in mind we have a Samsung Galaxy Core 2 vs. Nokia X2 Dual SIM India face-off.
Both of these phones released in the summer and are very reasonably priced and targeted at the same sector of the market. There are several similarities specs-wise but also some differences. We'll highlight the major specs as well as pricing for each device so that you can see how they compare against each other.
Processors
The Galaxy Core 2 (Core II) has a 1.2GHz quad-core processor, but the chip and GPU are unspecified. The Nokia X2 has a 1.2GHz Snapdragon 200 dual-core processor and Adreno 302 graphics.
Display
The Galaxy Core 2 has a 4.5-inch TFT display with resolution of 800 x 480 and 207 ppi. The Nokia X2 has a 4.3-inch IPS LCD display with 800 x 480 resolution and 217 ppi.
RAM and Storage
There's 768MB of RAM and 4GB of internal storage that's expandable to 64GB via microSD for the Samsung phone. The Nokia handset has 1GB of RAM and 4GB of internal storage, expandable to 32GB.
Camera set-up
Both phones have a 5-megapixel rear camera with autofocus and LED flash, as well as a VGA front-facing camera. However the Galaxy Core 2 has 480p video capture while the Nokia X2 has 720p video capture.
Battery
The Galaxy Core 2 has a removable 2000 mAh battery while the Nokia X2 has a removable 1800 mAh battery.
Connectivity
Both phones support 3G, WiFi 802.11 b/g/n, Bluetooth 4.0, GPRS, EDGE, and microUSB 2.0. The Galaxy Core 2 also has WiFi Direct.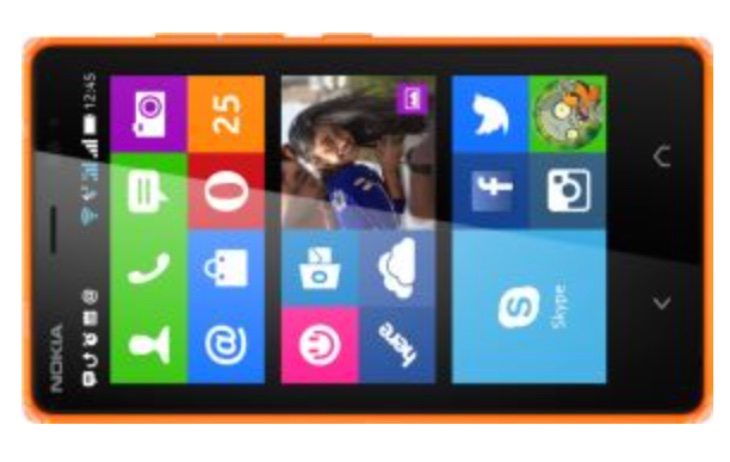 Operating System
The Galaxy Core 2 runs Android 4.4.2 Kitkat while the Nokia X2 is based on Android 4.3 Jelly Bean with the Nokia X 2.0 UI.
Dimensions and Weight
The Galaxy Core 2 measures 130.3mm x 68mm x 9.8mm and weighs 138g. The Nokia X2 measures 121.7mm x 68.3mm x 11.1mm and weighs 150g.
Price
Both devices were priced higher at launch but have now reduced in price. The Samsung Galaxy Core 2 Dual SIM can now be found for around Rs. 8,000 depending on retailer and color option, while we've seen the Nokia X2 Dual SIM on sale from around Rs. 7,500 so there's not too much in it.
Both of these phones also have a 3.5mm audio jack and FM radio. From the information above we can see this is a close-run race but we'll start by highlighting the advantages of the Samsung Galaxy Core 2. For example the Core 2 has a quad-core processor, a slightly larger display, a higher level of expandable storage, larger battery capacity, and WiFi Direct. It's also the slimmer and lighter of the two handsets. Alternatively the Nokia X2 has more RAM and better video capture, and is generally the cheaper of the two.
It's worth remembering that the Nokia X2 uses the Nokia X 2.0 user interface, so if you can check out whether you like that experience before you make your choice that would be a good idea. Other factors involved are design and build preference and of course brand loyalty and after-sales service, so these are also things you should take into account.
When you've absorbed all of these details we'd like to know which of these two phones gets your final vote. Will you choose the Samsung Galaxy Core 2 or the Nokia X2? We always like to read your comments so do send them in.