Samsung Galaxy Note Edge Canada pre-orders at Best Buy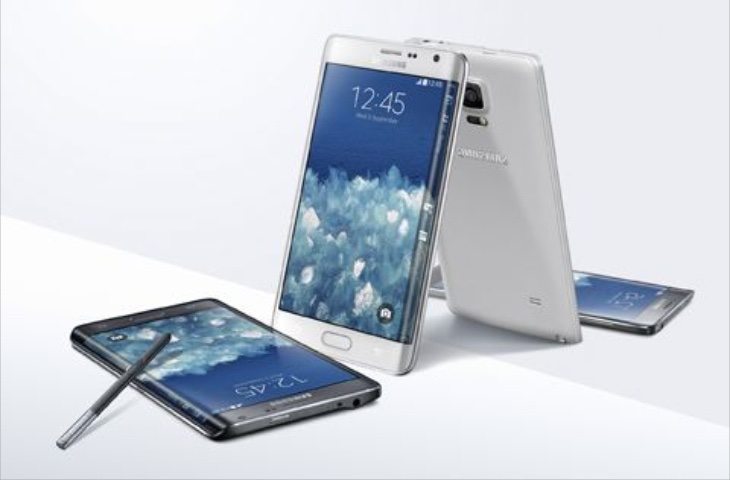 Although the Samsung Galaxy Note Edge was introduced alongside the Galaxy Note 4 last year, it hasn't been as widely available. Lately we've seen its reach spreading though, and now it's the turn of potential buyers in Canada. If you didn't purchase the Note 4 because you were waiting for the Edge, we can tell you that Samsung Galaxy Note Edge Canada pre-orders are now available at Best Buy.
This high-specced phone has a distinct curved edge down one side that shows notifications, messages, media-player controls and more, and Best Buy has now listed it for pre-orders. As you can see from the image shown below, Best Buy's page indicates that it will be available on Rogers or Bell. However, although the device is a step nearer to availability in Canada the listing doesn't give any availability date or even a price, merely showing the obligatory "coming soon" tag.
We'll remind you of the key specs of the Note Edge. It has a 2.7GHz Snapdragon 805 quad-core processor, Adreno 420 graphics, and a 5.6-inch Super AMOLED display with Quad HD resolution of 2560 x 1600. It has 3GB of RAM, and comes with 32 or 64GB of internal storage that can be expanded via microSD to 128GB. There's a 16-megapixel rear camera with optical image stabilization, a 3.7-megapixel front-facing unit, and 3000 mAh battery, and it runs the Android 4.4.4 KitKat operating system.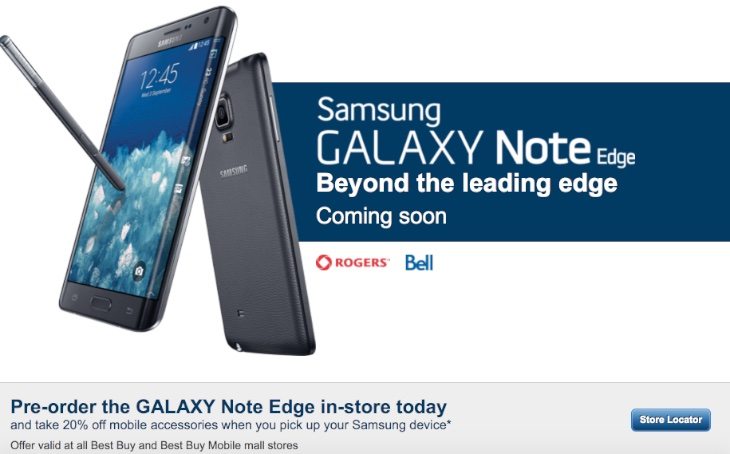 You can see much more about the Galaxy Note Edge in our articles here. These include reviews, comparisons with other handsets such as the iPhone 6 Plus and much more. If you're in Canada and interested in pre-ordering the Note Edge you can head to this Best Buy page, which says you can pre-order it in-store and also provides a useful store locator. There's also an opportunity to take 20% off mobile accessories if you pre-order (terms apply). The offer applies to all Best Buy and Best Buy Mobile mall stores.
Have you had your sights set on the Samsung Galaxy Note Edge? Will you now pre-order this smartphone from Best Buy Canada? Let us know with your comments.