The BLU Win HD LTE offers up LTE and Dual-SIM capabilities for $199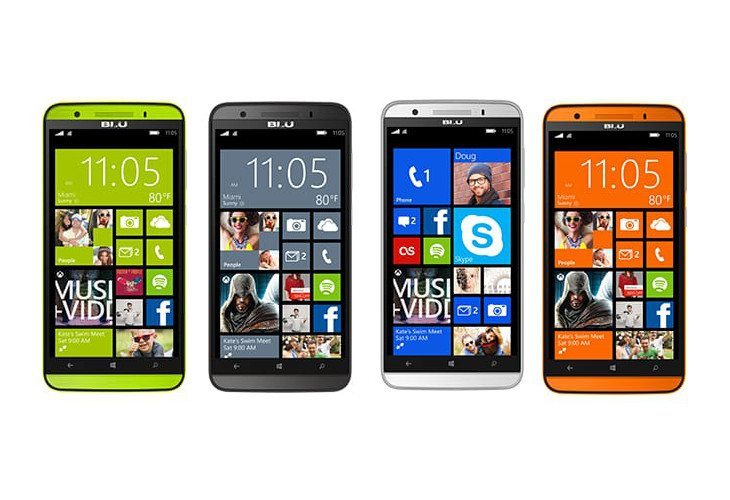 BLU generally doesn't launch their smartphones with a lot of fanfare, but that doesn't mean they aren't worth your time. The company's latest handset has just arrived in the Microsoft Store, and it's called the BLU Win HD LTE.
The BLU Win HD LTE may not have the best moniker around, but we have to respect the fact that the name says it all. It's a new Windows-based handset that is an updated and upgraded version of the BLU Win HD that dropped last year, and it's LTE enabled to boot which is never a bad thing.
The horsepower running through the BLU Win HD LTE is provided by a new 64-bit Snapdragon 410 with a bit of help from 1GB of RAM. The storage capacity is listed at 8GB, but expandable up to 32GB. As for the cameras, you'll get a reasonable 8MP snapper on the back to go along with a 2MP sensor on the front.
Connectivity options for the BLU Win HD LTE include the usual suspects like Wi-Fi and Bluetooth along with the aforementioned 4G LTE, and Dual-SIM capabilities. A 2,500mAh battery will keep the lights on while also powering the 5-inch 720p display. Last but not least is the OS, which is listed as Windows 8.1, but upgradable to Windows 10.
The BLU Win HD LTE may not be the fastest phone on the block, but it's not bad looking by any means and the specs are respectable considering the price. The handset is currently listed at $199 unlocked from the Microsoft Store, and you can snag one in Gray, White, Yellow or Orange as soon as it arrives.
Are you interested in the BLU Win HD LTE?