The Lava Iris 370 gets listed with a Rs. 3,599 price tag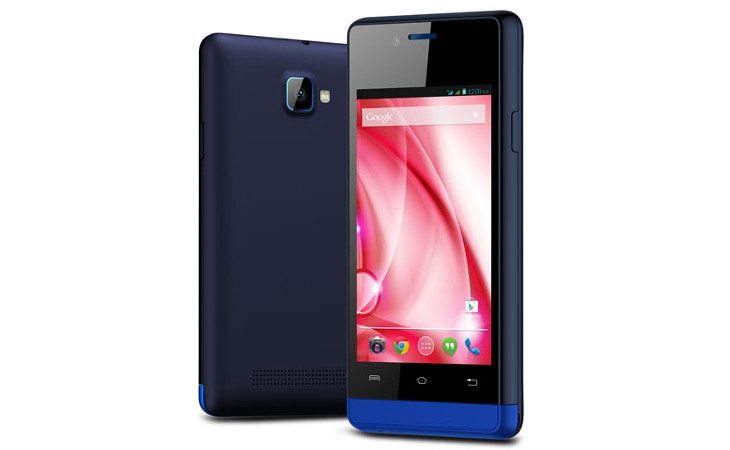 We hardly see a few weeks go by that Lava doesn't announce a new smartphone, and this week is no different. A new smartphone from the company called the Lava Iris 370 has just been spotted online, and it comes with a rock bottom price tag of Rs. 3,599.
Lava isn't big on announcements, and like with a lot of their smartphones, the Lava Iris 370 has shown up online rather unceremoniously. It's listed on the company's official website, but aside from the price and some snazzy photos, no release date has been given. That said, we still know the Lava Iris 370 specs, which will let you know if it's worth your time.
The Lava Iris 370 comes in towards the bottom of the heap when it comes to specs, so you'll get a single-core processor clocked at 1GHz, 256MB of RAM, and 512MB of storage. You can expand the storage up to 32GB, and you'll get a 2MP rear snapper and 0.3MP front-facing camera as well. Connectivity options for the Lava Iris 370 include Wi-Fi, Bluetooth, 3G, GPRS/EDGE and Dual-SIM functionality.
Staying with the low-end theme, the Lava Iris 370 sports a tiny 3.5-inch display with a resolution of 320 x 480. It might not be the sharpest display around, but you should get plenty of battery life thanks to a 1,300mAh battery. The handset measures 110mm x 61.4mm x 11.5mm, and will run Android 4.4 out of the box with an update to Android 5.0 promised for the future.
As mentioned, the Lava Iris 370 release date hasn't been announced at this time. Whenever it arrives, you'll be able to pick one up in Black and Blue or Black and Red, and it will set you back Rs. 3,599 which comes out to around $57 bucks in the states.