Wileyfox Spark set to debut July 12 with Cyanogen OS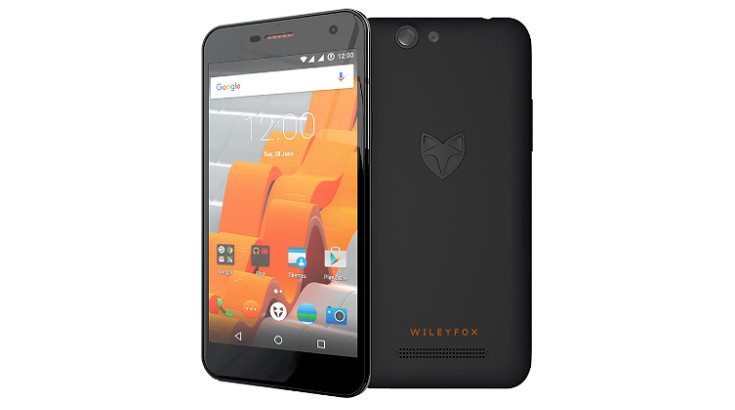 If the name Wileyfox doesn't sound familiar, don't worry as the British company hasn't been around for too long. That said, they have made a splash today with the Wileyfox Spark, which is set to debut in three variants with Cyanogen under the hood.
Android rules the roost here at Phonesreview.co.uk, and it isn't even close. While we try and spread the love around, Apple doesn't let out nearly as much information, and Windows phones are still at the back of the pack. Behind those, you'll find handsets running Tizen, Cyanogen, and other various OS's although it's the Cyanogen OS we'll focus on today. Three new Wileyfox Spark smartphones are joining the Cyanogen club and are certainly worth a look if you want something different out of your OS.
The base model Wileyfox Spark will sport a 5-inch panel with a resolution of 1,280 x 720 and has the popular 2.5D glass we've been seeing so much lately. While the horsepower is sufficient with a MediaTek MT6735, the RAM and storage options are a bit disappointing at 1GB and 8GB. That said, the camera combo is solid with 8GB snappers on the front and back sides. A 2,220mAh battery, LTE, and Dual-SIM slots round thing out for the Wileyfox Spark.
The next step up would be the Wileyfox Spark+, which has the same display, processor, and connectivity options, but sports 2GB of RAM. You'll also get 16GB of storage to go along with a larger 16MP sensor on the back. The biggest handset is the Wileyfox Spark X, which has a 5.5-inch panel although the resolution stays the same at 1,280 x 720. It will have a larger 3,000mAh battery with the rest of the specs mirroring those of the Spark+.
Pre-orders for the Wileyfox Spark trio are live, and all three will be available in White or Sandstone Black. The base model will set you back £89.99 and ships on July 12, while the Spark+ debuts soon after for £114.99. The Spark X won't drop until August, and is a bit more expensive due to the extra screen at £129.99.
via – GSMarena     source: Wileyfox