Here Comes a Pokeball Which can be Used IRL while playing Pokemon GO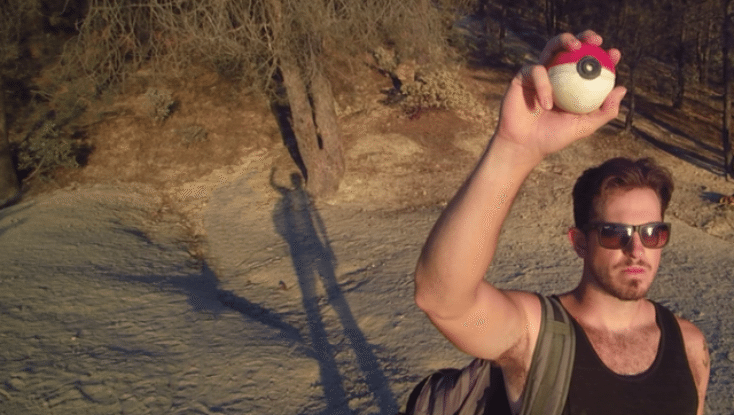 The greatness of the human mind is something that always makes me wonder why we're not yet colonizing the stars and planets and what not, and to confirm my assertion, today we got word that some anonymous genius just invented the IRL Pokeball. If you don't know what I am talking about, an IRL  Pokeboll is a new gizmo which depicts a real life ball that can be used successfully for hunting Pokemon whilst playing the internet-smash-hit Pokemon GO.
Are you starting to get the picture? There's a small company out there in the wild, which goes under the name of GamerReality LLC which just launched a Kickstarter campaign aimed at raising funds for their latest brilliant idea, the Pokeball yes, yes. The idea is pretty cool, i.e. the ball looks just like the virtual one, but it's not for show. The IRL Pokeball uses an interesting melange of data from an accelerator sensor, Bluetooth and the smartphone's camera to detect a successful throw. It goes something like this: when you detect a Pokemon around you on your smartphone screen, you can use the real Pokeball to hunt that pesky Pokemon. There are 2 choices here: either you actually throw the physical ball at the Pokemon or you make a gesture if you're afraid to damage the  Pokeball. Regardless of which action you'll choose, the companion application will translate your gesture into an actual throw inside the game, resulting in a successful Pokemon catch.
It's really simple and awesome and even if the product is not official just yet, the company claims they're already negotiating with both Ninendo and Niantic for securing an official licence by the time their "Official Trainer Ball" (that seems to be the moniker of the IRL Pokeball) hits the shelves. The device also serves as a portable battery which can re-charge a smartphone 2-3 times and it will cost under $35. Shipments are expected to start in December, so stay tuned.