Nintendo Black Friday 2016 brings forth a Special Edition Nintendo 3DS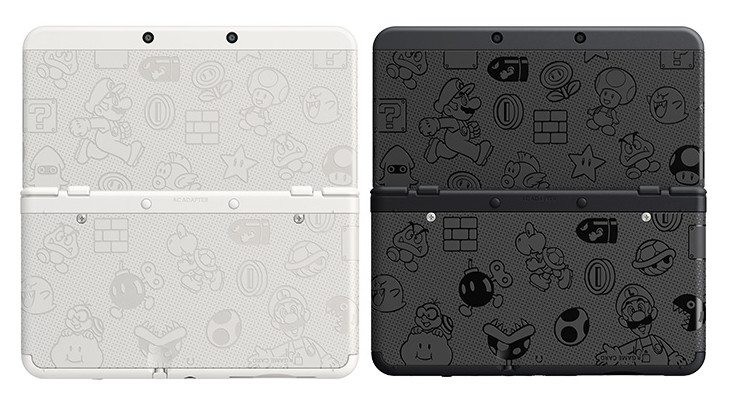 Here's one Black Friday deal we did not see coming. Everyone is getting in on the action this year, and the Nintendo Black Friday 2016 offerings will include not one, but two new Special Edition Nintendo 3DS systems.
It is safe to say mobile gaming has changed the landscape of the gaming world to a degree. Long before we were using our smartphones for Angry Birds, there was the Gameboy and handhelds from TOMY and others. The 3DS has been the only real portable that can hang with mobiles, and thanks to a Nintendo Black Friday 2016 sale, you will be able to scoop them up cheap. Get ready for the busiest shopping day of the year folks…
Nintendo is going to roll out two Special Edition Nintendo 3DS systems on Black Friday. You'll get a choice of Black or White and both will sport imagery from the Mushroom Kingdom. A Mario theme is never a bad thing, and they look pretty slick as you can see from the images. It's a great time to get one as well considering the new Super Mario Maker game launches on December 2nd a week after the Nintendo Black Friday 2016 sale.
Now for the best news of all. Nintendo 3DS Mushroom Kingdom edition is going to be priced at $99.99. That's the first time a 3DS has dropped below the $100 mark in a sale, so you can expect these suckers to go very fast. The company did not give and end date for their Nintendo Black Friday 2016 sale, and we don't know if these models will be available after Black Friday or when the stock runs dry.