OnePlus 3T To Be Revealead on November 15th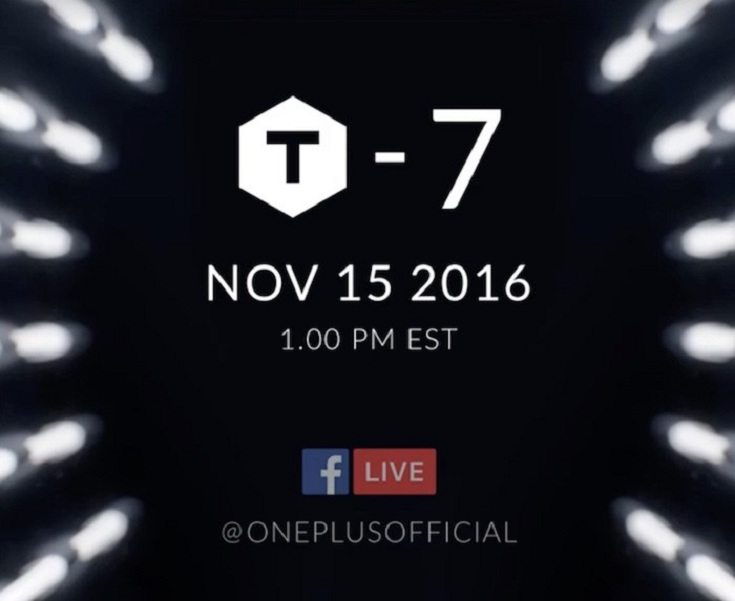 Yesterday I told you about the OnePlus 3T as being the world's next fastest-running Android smartphone and today we just got word about it's official release date, which is November 15th. Basically, one week from now, give or take, the world will stand in awe, as the OnePlus 3T will make the brand great again, if not greatest ever. Okay, I am just kidding a little bit, but it's a well known fact that the OnePlus 3 was a real beast of a droid, the fastest around actually and it also arrived at a very decent price.
Getting back to today's news though, after tons of rumors and leaks, the company basically confirmed their latest and uber fast OnePlus 3T to arrive one week from now, of November 15. Also, they acknowledged yesterday's news (i.e. the OnePlus 3T will run on the state of the art Qualcomm Snapdragon 821 chipset) one day after Qualcomm did the exact same thing. So, we have confirmation from 2 sources, meaning that you can take this piece of intel to the bank, right?
Truth be told, OnePlus's announcement is a little bit tricky, as they didn't literally said that the 3T will be released in seven days, but they posted a glorious video on Facebook(where else?) and Twitter where you can see a stylized T which means…you know what it means, right? It's pretty clear, at least in this writer's humble opinion that despite the not-so-subtle hint, 2+2=4, hence the teaser basically signs the deal, confirms it and the whole nine yards, right?
Now, considering what we know so far, the likes of past leaks/rumors etc, the  OnePlus 3T will come very reasonably priced at $479, which is $80 more than the vanilla  OnePlus 3 and it will pack a bigger power-plant, a 3300 mAh variety. There's going to be a 128 GB version and the droid  will run Nougat out of the box. Stay tuned.